A few years into marriage, it's not easy to be the loving, sexy, fun and surprising partners you once were. The first flurry of romance and passion is replaced with the realities of modern life - money worries, child-raising and the demands of home and work. It feels like there's very little time and energy for the person who should matter most.
The good news is that long term partnerships can retain - or regain - their spark if both partners are mindful and willing to make a bit of effort. Anri van den Berg, a therapist who specialises in marriage counselling, shares some ways that a couple can revitalise a tired marriage.
Schedule a date nightYes, it's a bit of a cliche, but making a special time for just the two of you really does help you keep the focus on your romantic relationship.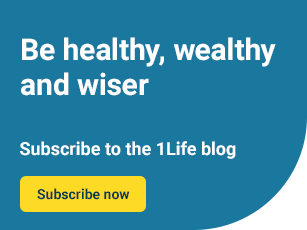 We have to get into the habit of putting our relationships first
Anri says that one of the biggest problems for the clients she sees is that everything else gets priority above their relationship. "We have to get into the habit of putting our relationships first. One way to do this is by scheduling a date night at least every two weeks."
Even if finances are tight, make time for you as a couple. It doesn't have to be a candlelit dinner at a restaurant. Make a coffee date, or a long walk, or just a nice supper after the kids have gone to bed. As long as it's just about you, and as long as you make time to talk.
Anri reminds us, "This isn't a double date with friends, or a braai with the family, or a night out at the Spur with the kids. It's a proper date night with just you and your partner."
Don't spend the whole time sharing your worries about the kids or negotiating a "to do" list (although you also need to make time for those)! This is time to reconnect with your partner, check in about how they're doing, and have a bit of fun together.
Pay attentionThere is nothing as romantic, as connecting and as affirming as being truly seen and listened to. Notice if your partner is feeling stressed and do one of their chores without them asking. Ask follow-up questions and really listen when he or she talks about something important.
You might think you know everything there is to know about your partner, and it's true that in a long-term relationship you can sometimes tell in advance exactly what your partner is going to say but make space for discovery. Here's a fun task - try and find out something you never knew about your partner. Or share something they don't know about you.
Bring back the funDon't let your relationship become one long "to do" list. Bring more fun into your daily life. Watch a comedy. Play a silly board game. Learn a new skill together. Tell a funny story from your day or laugh at one of his. You'll be surprised how much more connected you feel when you've had a good laugh together.
Communicate betterHow do you speak to each other in your relationship? Do you listen, talk openly, negotiate, apologise, give a compliment, say thank you? Or is there a lot of sarcasm, belittling, accusation, unresponsiveness and criticism in your interactions?
Communication is at the heart of any relationship. Couples often fail to truly listen to one another, but Anri says that this can often be easily addressed with a change in mindset. "Go into any conversation with the mindset of listening with the intention of understanding the other person, rather than with the intention of responding, reacting or defending."
And she says that if you are the one raising an issue, ask if it's a good time, and approach the matter calmly, trying to avoid sounding accusatory. "Use words like 'I feel' or 'I think' rather than 'You always' or 'You never' to give your partner room to respond without getting angry."
And she adds that as a rule, when your partner is talking, stop, make eye contact and pay proper attention, rather than carrying on with whatever you were doing.
Prioritise sex"I've got a 7am meeting tomorrow, the dishwasher needs unpacking, the kids are next door and you want to fool around?" We all know that feeling.
It's a sad fact that long-term relationships, often with two careers and a couple of children, aren't the ideal environment for spontaneous, passionate sex. Anri says, "People are tired and stressed, and at the end of a long day, all they want to do is tune out the world, watch a bit of TV or read a book and go to sleep. But when you feel like this every night, you'll lose out on the reconnecting magic of sex."
Which is why you need to schedule time for intimacy. Although making a time for a bit of physical fun seems to fly in the face of spontaneity, it's vital that you keep the spark of attraction between you alive.
Anri reminds us: "Good sex begins with 'good morning'. You can't be dismissive and unresponsive throughout the day and then expect your partner to happily keep to the schedule at night. Work on intimacy through kindness and physical touch throughout the day."
This isn't to say that you should have sex when you absolutely don't feel like it – but rather that by scheduling it, you prioritise it above other things, and allow it to happen so that you can both feel loved and appreciated.
Spend time away from each otherWhile most of this blog post is about reconnecting with your partner, Anri advises sometimes the best way to reintroduce a spark into your marriage is to spend time apart. Do something social and fun outside of your marriage. You might find that you miss your partner, have something to talk about when you get home, and will be in a much better mood.
Surprise your partnerThink of something you know your partner would like, and plan to surprise them. Pop into their office with a cup of coffee, or put their favourite flower on their pillow, or slip a sweet note in their lunchbox is enough. Plan these small surprises for random days at random times as small indications that you were thinking of your partner.
Learn their love languageLove languages are a great tool for understanding what your partner wants from you, or what you need from them. The idea is that different people express and interpret love in different ways, and if you can work that out and respond to it, you'll make your partner feel more content and secure.
The love languages are:
Words of affirmation
Physical touch
Receiving gifts
Quality time
Acts of service
"If you know that your partner's love language is physical touch, make a point of showing them affection in this way – or even offer them a massage as a special treat. And let them know that you're an 'acts of service' kind of person and all you want is their help with some of the tasks you are doing," says Anri.
A happy marriage is worth it!There are so many ways to make your marriage more fun and connected, and to make your partner feel loved and happy. It's worth making the effort to get your most important relationship to be the best it can be, so put the time in and reap the benefits.