You've got to keep your wits about you in the online world. It's not just Cambridge Analytica trying to steal your personal information; any number of scammers and fraudsters all over the world are trying to pull a fast one, and you're their next intended victim. Wise up to these five scams being targeted at South Africans and keep yourself – and your money – safe.
Keep yourself – and your money – safe
The WhatsApp voucher or giveaway scam A friend forwards you a special offer from a well-known retailer, sneaker or other brand. All you have to do is click on the link and share some personal details, and you'll get your voucher. You click on the link and go to a website where you are prompted to enter personal details, including your ID number. To claim your reward, you first have to forward the survey link on to 20 friends in your address book. You do, but your voucher never materialises.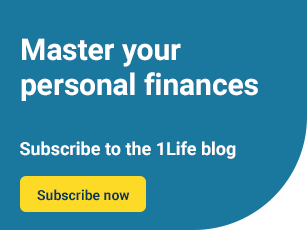 The purpose of this scam is to harvest your personal details. Your ID number is a valuable piece of personal information that the scammer can either use to commit identity fraud or sell on to other criminals.
The lessons:
Be very wary of anyone offering you anything for free – even if it comes from a friend you trust.
Never, ever divulge personal information online – be it a name, ID number, account number, home address or even cell number.
The military romance Facebook scam If you're a woman with a Facebook profile, chances are you've had friend requests from people you've never met. Some of these could just be random strangers who like the look of your face, but many are fraudsters who are out to part you from your money.
Here's how they operate. They are seemingly trustworthy. They often claim to be in the US Army (because who can resist a military man?) and widowed. Their profile picture shows them to be well groomed and moderately good looking. If you accept their friend request, they get chatting with you and over time, an online "romance" develops. Now comes the scam… At some point, they will tell some story about how they want to come and visit, or they need to get home, and they can't access their bank accounts. They ask you to pay for their ticket, promising to refund you as soon as they are back in their home country. And you never see them, or the money, again.
The lessons:
It's not a good idea to accept friend requests from strangers on Facebook, particularly if you have no mutual friends.
Never give money to a person you've met online, no matter how much you like them.
The "free stuff for the first time ever" Facebook scam If you've spent any time at all on Facebook, you'll have seen a friend sharing a special offer. A luxury car brand is giving away two vehicles. All you have to do is Like the post, share it and state your colour preference. Or an airline is giving away two tickets to the destination of your choice. All you have to do is Like, share and state your preferred destination. No tickets, cars or other giveaways are ever forthcoming.
This is called "Like farming". The fake page for the airline or car brand garners likes with their special offer, and then sells the page with its bundle of likes to other unscrupulous scammers or marketers of dubious products. This opens you up to even more scams in future.
The lessons:
Most companies don't give away products or services for free on Facebook. If you think a giveaway looks legitimate, do a Google search to find out if it's a hoax.
If you really want to enter a competition and it seems legitimate, but you're still not sure, call the company and ask.
The TV licence scam A number of South Africans have reported receiving threatening letters for the non-payment of their TV licences, allegedly from collection agencies who claim to be acting on behalf of the SABC. From the various news reports, it is unclear whether this is an outright scam, or simply a case of a collection agent gone rogue or receiving incorrect information from the SABC. If you are on the receiving end of harassment over unpaid TV licences, it is best to make payment through the proper channels and retain proof of payment so that you can get the collection agents off your case.
The lessons:
Always pay your TV licence – it's the right thing to do.
Don't hand over money to a collection agent. Rather contact and pay the company to whom you owe the money.
Always save your proof of payment.
The SARS small business scam If you are a small business owner, you may be approached on email or telephonically by a SARS official or collection agency who tells you that they are collecting unpaid taxes. You will be threatened with blacklisting, so you make payment into the account number that they give you. They don't represent SARS, and you never owed the money in the first place.
The lessons:
Always make sure that any communication from SARS (or your bank or insurance company for that matter) comes from a legitimate email address. If you are uncertain, call SARS on 0800 00 7277 to query the communication.
If you make payment to SARS, it should be made either at one of their branches, or paid into a pre-defined account on your internet banking. Your bank's call centre should be able to help you to find this account if you are in any doubt. Do not create an account in order to pay money to SARS.
Report any agents or debt collectors claiming to act on behalf of SARS.
Don't get scammed Now that you've learnt about these five common scams, you probably won't get nabbed by them.