Breast cancer is the most common cancer among women - 1 in 27 women will be affected, say the Cancer Association of South Africa (CANSA). Cancer can be treated and managed, but treatment is not cheap. We've spoken to the experts to get an idea of how much treatment might cost, and how you can make sure you are covered.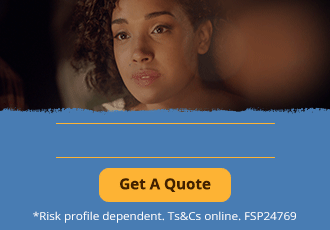 What You Need to Know About Breast Cancer
We spoke to breast care centres, radiologists and pathologists in the private sector for the costs of diagnosis, treatment and post-treatment care. Be aware that the cost of each person's diagnosis and care will differ depending on:
The type of breast cancer
What stage the cancer is at – Stage 1, 2, 3 or 4
Many other factors, such as general health and how the patient responds to treatment.
Diagnosing breast cancer
Initial screening for breast cancer could include an examination, mammogram, ultrasound, scans, biopsy, and genetic testing to determine what kind of cancer you have so the right treatment plan can be followed.
Approximate costs are:
Mammogram - R1 800
Ultrasound - R1 400
MRI scans and CT scans - R3 000 – R15 000
Stereotactic biopsy - R4 000 to R6 000
Oncotype DX (one type of genetic testing) - R30 000
Do you need these tests?
Well, the more your doctors and specialists know about your cancer the more specific the treatment can be. So knowing as much as you can about the cancer does help with the treatment plan. For example, the drug Herceptin specifically treats HER2 positive breast cancer, which is diagnosed by genetic testing. Herceptin is not suitable for all cancers, it has side effects and costs a lot, so it is good to know if your cancer could respond to it or not.
Breast Cancer Treatment
Surgical treatment may involve a lumpectomy, and/or mastectomy. Surgery comes with a range of costs including the anaesthetists' and surgeons' fees, hospital costs such as ward fees, and consumable costs such as needles.
Here are some of the approximate costs:
Lumpectomy - R30 000
Mastectomy of both breasts with reconstruction - R150 000 – R250 000.
Non-surgical treatment is done on an out-patient basis, so while there won't be hospital costs there will be fees for nursing and consumables, and the drugs. How often you have treatment and the dosage will depend on your type and stage of cancer, which will affect the costs. By way of example:
Hormone treatments such as Tamoxifen can be quite reasonable at R100 a month.
A drug such as Herceptin can cost around R20 000 for one dose, which can be prescribed monthly.
A session of radiation therapy and/or chemotherapy could cost from a few thousand to over R10 000
Side effects are quite common with cancer treatment drugs and can substantially add to the cost of care. Severe side effects can result in hospitalisation, which increases costs significantly. The cost of cancer for a patient with side effects can be as much as 1.8 times more than a patient who has no side effects.
Add all of these up and the cost of treating breast cancer easily reaches R100 000, and more.
There will be other costs such as transport to and from hospital and specialist visits, time off work, special food and nutrition, wigs, hats and scarves (many patients on chemotherapy lose their hair), and lumpectomy or mastectomy bras.
After care costs
When the treatment is over and cancer is in remission, the team of healthcare specialists treating you may prescribe certain drugs to prevent a recurrence. Again, this ranges from R100 a month for Tamoxifen to R20 000 a dose for Herceptin. There will also be on-going follow-up doctors' visits and health checks and tests, so those costs need to be considered.
What about care in the public sector?
Care is available in public hospitals such as the Helen Joseph Breast Care Centre where patients pay R75 to open a file and R75 for each visit. Public health hospitals work on affordability, so you usually pay according to your means for treatment. In addition, you may not have access to drugs such as Herceptin in a public health treatment programme.
Covering the cost
Treatment for breast cancer has advanced significantly, so breast cancer is seen as a disease that can be managed in many more cases than it proves fatal. However, treatment can be very expensive.
There are four ways you can cover the cost of breast cancer:
Medical aid offers cover for treatments up to certain amounts and within Prescribed Minimum Benefit guidelines. When your treatment costs are not covered you may need to pay a portion, such as 20%, or the amount in full.
Gap cover is a type of insurance that can supplement your medical aid. It covers the gap between what a health practitioner charges and the amount your medical aid is willing to pay, subject to certain conditions and up to certain amounts. Gap cover can make a huge difference when bills are piling up.
Female dread disease insurance offers a lump sum pay out on diagnosis and you can use the funds as you see fit – perhaps to pay for specialised treatment, home care or a recuperating holiday while you recover from surgery or treatment. These funds can also be used to give you an income, which you may need if you have to take a lot of time off work. Female dread disease pay-outs are often a financial lifeline that fill the gap between what treatment costs and medical aid pays.
Self-funded – you can, in theory, pay for the treatment yourself. But this is really only an option for the very wealthy.
You should consider...
It's hard to prepare for an unknown, and such a scary one as breast cancer. But it is important to be informed. One of the things you need to know is that breast cancer can be expensive so consider protecting yourself against the cost of the disease.