Your skin is the largest organ of your body, and since it's out there for everyone to see, you want it looking great. Unfortunately, your skin is also extremely susceptible to the surrounding environment and to your lifestyle, so you might not always have the radiant, smooth exterior you are hoping for.
To help you in your quest for that gorgeous glow, we found five hacks to get your skin looking and feeling great: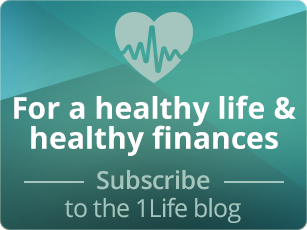 Eat fatsIt may seem counter-intuitive, but one of the best things that you can do for your skin is to eat fats – as long as they're the right fats, which slow down ageing, reduce inflammation and restore moisture. To give your skin the fatty boost it needs, eat Omega 3s like those found in salmon, pilchards and eggs, snack on almonds, add flax seeds to your smoothie, don't skimp on the avo, and dress your salad in extra-virgin olive oil.
Exfoliate your bodyWhile some DIY exfoliators may be a little harsh for the tender skin of your face (although you can experiment if you don't have sensitive skin), your body can stand a bit more vigour. One great recipe for a body exfoliator is a combination of sugar, salt, honey and coconut oil. Play around with these ingredients and with skin-friendly essential oils like lavender or tea tree to set your whole body buzzing, clean out impurities and revitalise the surface of the skin.
Use a toothbrush to tackle flaky skinYou can use a new (or used and boiled) toothbrush as an excellent gentle exfoliator for those problem flaky patches. This is particularly effective for chapped lips in the dry season, but the toothbrush can be turned to any area. Don't rub hard enough to redden the skin; the idea is just to gently remove the flakes.
Caffeine is the dark circle killerIf you have dark circles under your eyes, you can buy an eye cream that contains caffeine, which is known to reduce the appearance of the common beauty complaint of dark circles. Or you can make your own eye serum with ground coffee soaked in sweet almond oil. Squeeze the oil out through a cloth and add some avocado oil, then dab on your dark circles. (Of course, if your rings are caused by late nights, booze and cigarettes, you can start by addressing those factors first.)
Massage your faceJust like the rest of your body, your face loves attention. Giving it a regular massage (clean your hands first!) helps reduce puffiness and minimise fine lines. Use a moisturiser or unscented massage oil and make small circles with your fingers or simply push down along the muscles and soft tissue of your face, with special attention to the forehead, eye sockets and jawline. The pressure will increase blood flow, purifying and refreshing your skin.
Bonus tip: The one thing that's brilliant for your skin (and the rest of you) is drinking enough water. It keeps your skin hydrated and helps your body to effectively flush out toxins. Carry a bottle of water with you and aim for your two litres a day, every day, especially when it's hot or you've been exercising. And while coffee, tea or energy drinks may also have hydrating properties, they also add toxins to your body, defeating the purpose of flushing out your system. Water is the way to go.
Happy skin, happy youAll these hacks will help get your skin fresh, glowing and smooth, but you also need to work on what's happening inside to get the outside looking great. Get enough sleep and exercise, drink enough water and eat loads of fruit and vegetables and less sugar and processed foods. You'll reap the rewards in your glowing skin.