Measles is a highly contagious and potentially deadly viral disease that is on the rise. The good news is that it is preventable. Here's how you can protect your family.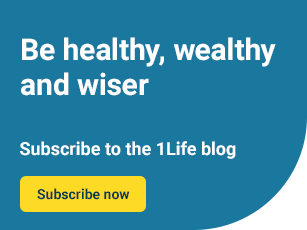 Measles has been almost eliminated in many countries, thanks to an effective vaccine. But because of misinformation about the vaccine, and sthe disease, this serious childhood illness is on the increase.
Measles infections worldwide nearly quadrupled in the first quarter of 2019
Measles infections worldwide nearly quadrupled to 112 163 cases in the first quarter of 2019 against the same period in 2018, according to World Health Organization data. Measles has been in the news with outbreaks, including in New York last year and in Samoa, claiming lives. There were 13 measles cases in South Africa, between 1 January and 15 May 2019, according to the National Institute of Communicable Diseases.
Protect your family - vaccinate!You can protect yourself and your family from this dangerous and highly infectious disease by vaccinating. Here's what you need to know about the vaccination:
What is it? An injection into the upper arm.
When? Before the age of one year, every child should get their first dose of the MMR, the measles, mumps, and rubella (German measles) vaccine. Two more doses are given - one between 12 and 15 months of age, and another dose at least 28 days later.
What about teenagers and adults? If you haven't had the measles or been vaccinated as a child, you should get two doses of the MMR vaccine, separated by at least 28 days.
Where can I get the vaccination? It's available for free as part of the immunisation programme at state clinics. MMR vaccines are also available at pharmacy clinics.
Do I need a booster? No. After the recommended doses, either as a child or an adult, you are considered protected for life.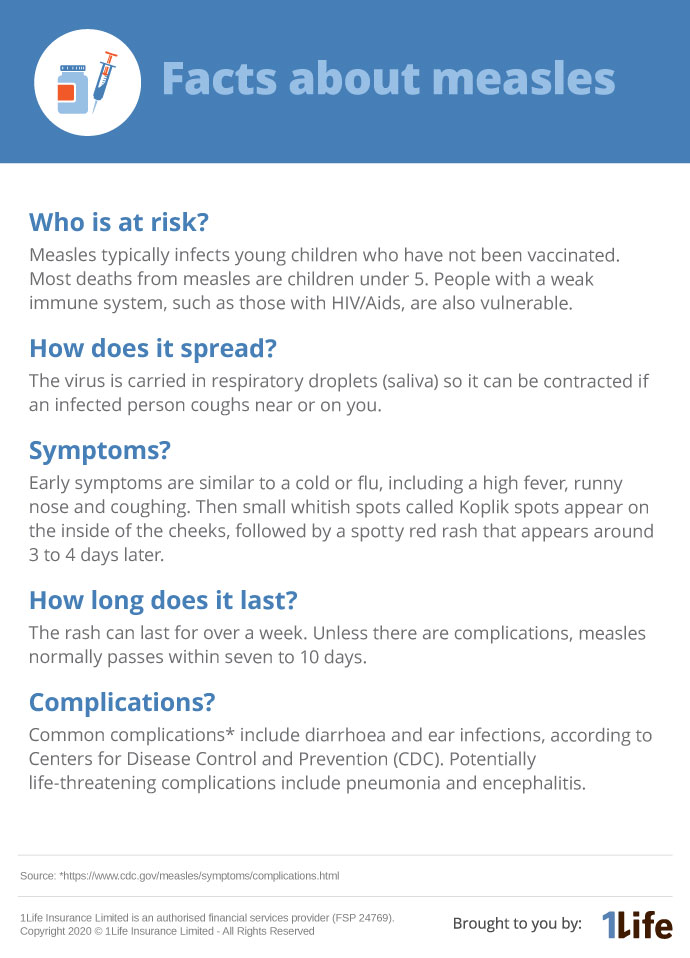 Prevention is betterMeasles is a dangerous disease that is on the rise - but you can take precautions. Vaccines today are safe and reliable, so make sure that you and your family are protected.