COVID-19 has had a huge impact on kids, reports the South African Depression and Anxiety Group (SADAG). Their anxiety levels have spiked as they navigate a new world of online learning or delayed learning, social isolation, fear of the future, and in some cases, loss of loved ones. Look out for the signs of anxiety and take steps to support your child through this challenging time.
What are the stressors?
Stressors include:
Interruption and disruption of school attendance
Being holed up at home all day
Too much alone time
Not enough supervision by parents/caretakers
Fear of illness
In addition to the above, younger and older children have different stressors. Educational psychologist Dr Gloria Marsay says, "The main stressor for smaller children is they don't know where it is COVID safe. Is it safe at home? At school? A sense of security is very important for children, and the insecurity around COVID safety is where a lot of the anxiety is coming from in this age group."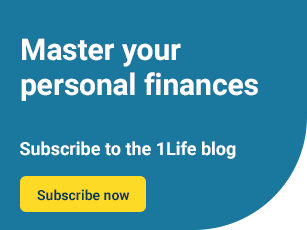 The stressors are somewhat different for older children, she says, "The changing schedules around school, and social distancing preventing them from socialising, has caused instability, insecurity and feelings of isolation. Kids without routine or structure are particularly vulnerable, becoming unsettled and anxious. They feel they have no control over their lives, now or in the future."
"Changing schedules around school, and social distancing preventing them from socialising, has caused instability, insecurity and feelings of isolation."
What are the symptoms?
Children express anxiety somewhat differently than adults. Here are some symptoms to look out for.
Young kids
Complaining about stomach aches or headaches with no medical reason
Being restless, fidgety or hyperactive
Refusing food
Constantly worrying or having negative thoughts
Older kids and teens
Finding it hard to concentrate
Getting angry or irritable
Refusing food/not eating properly
Lack of motivation to do activities that were enjoyable before
Losing interest in socialising with friends, even online
Disturbed sleep patterns (too little or too much sleep)
Waking up with bad dreams
Alcohol or drug use
What to do
Dr Marsay advises parents:
Model good routines
Children learn from seeing what you do, so set up routines around work, eating and playtime or family time. A predictable home environment helps children and teenagers feel safe.
Manage your own anxiety
Kids quickly pick up on how their parents handle stressful situations. Let them see you handle these situations calmly, and with a sense of control.
Don't dismiss their fears
Listen and be empathetic and explore the source of the anxiety. Don't belittle or minimise their fears or anxieties.
Avoid saying or giving the impression that they should be fearful or anxious of the thing. Avoid asking leading questions like, "Are you afraid you will get COVID-19?".
Encourage their bravery
We get over our fears and anxieties by being exposed to stressors and getting used to the anxiety they provoke, which then gets less over time. Let them know you appreciate their bravery in facing life's difficulties.
When to seek help
It's normal for children, like adults, to feel worried now and then, but if your child or teen is unusually anxious, down-in-the-dumps and/or irritable for a long period of time, and it's interfering with their usual activities, it's a good idea to seek professional help.
If your child has mentioned suicide, get help, and do talk about it. Research shows that talking about suicide with a young person does not cause them to have thoughts of suicide or kill themselves. Talking about depression and suicide creates an opportunity to discuss feelings and thoughts that might otherwise remain hidden.
A child psychologist or educational psychologist can teach your child ways to manage emotions, stress and anxiety, and help you to better understand your child.
Now more than ever, parents need to connect and engage with their children, advises SADAG. Ask questions, listen to understand, get to know what is happening in your kids' lives and what they are feeling and thinking. And get professional help if they need it.