Ten years ago, actor Anthony Fridjhon found out he had Type 2 diabetes. But after losing 10kgs, he's reversed the condition and is living a healthier, happier life. This is his story:
Bad habits: Anthony loved nothing more than foamed cream and sugar in his coffee. "I'd just bought a coffee machine and I'd put spoonfuls of sugar in each cup. I'd drink up to 10 cups of tea in a day and add two spoons of sugar to each. I also loved Coca Cola," he says.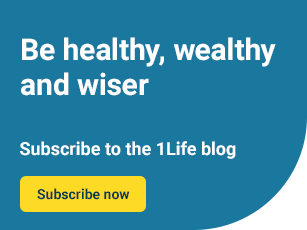 I'd put on a lot of abdominal weight
Telltale signs: Anthony says he was constantly thirsty and tired. "I'd put on a lot of abdominal weight, so I was also suffering from back pain," he says. He went to his doctor, who did a blood test, which came back positive for Type 2 diabetes.
Wakeup call: His immediate response after his diagnosis was "the horror of realising I could have no more sugar or Coke". But he knew he had to take the diagnosis and treatment seriously: "It was a simple decision. I didn't want to think about what lay ahead for me if I ignored my condition."
A lifestyle turnaround: Anthony's doctor prescribed Glucophage, which helps control blood sugar levels, and recommended a weight-loss diet plan. Changing his dietary habits was easier than he expected. "I started using sweeteners in my coffee and tea and cut out the Coke. I lost 10kgs over about 7 months. Today I find I don't miss those spoonfuls of sugar," says Anthony.
Reversing diabetes: By taking these steps, Anthony reversed his diabetes diagnosis. "If you take things seriously and lose the weight, you can lose the condition. Still, even though I changed my lifestyle, I accept that I am a candidate for diabetes for as long as I live, and that's it."
Staying healthy: Anthony eats less meat these days, and a lot more vegetables. "I used to enjoy big man-size steaks, but I've gone off big portions of meat. I eat a lot of veggies and salads," he says. Now and then Anthony allows himself a sweet treat or glass of Coke, but sugar has been cut from his daily life. He admits he's not very active. "But I'm 75, so I think I can be forgiven," he laughs.
Anthony's tips:
Eat sensibly and in moderation and avoid sugar, even in processed foods
Listen to your body. If you're feeling exhausted all the time, get checked out
Don't rely on Google to figure out what's wrong with you. Let the doctor do blood tests
Be informed
Anthony had a good outcome because he got tested and took action. Type 2 diabetes can be avoided and even reversed with the correct diet and exercise programme. If you're concerned, speak to your doctor about a blood test. For more information and support for sufferers and their families, go to Diabetes SA.