It is important to ensure that your child is fully vaccinated, even during COVID-19, say the experts.
It is tempting to miss those important childhood vaccinations for fear of being exposed to COVID-19, but medical experts, including the World Health Organisation (WHO), recommend that immunisation services in the COVID-19 pandemic should continue. Failure to do so may result in a resurgence of preventable diseases such as measles and polio, which could put your child at greater risk.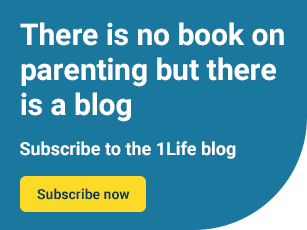 Why you should still vaccinateDiseases other than COVID-19 might be more dangerous to children
The risk to children of deadlier diseases outweighs the risk of them contracting Coronavirus, which studies have shown to be mild or asymptomatic in children. "Many of the illnesses we vaccinate against such as measles, polio, meningitis are much more dangerous to children than COVID-19," stressed Health Minister Zweli Mkhize in August.
Concern over measles outbreaks
The Department of Health figures show that national immunisation coverage in April, during Level 5 lockdown, dropped to 61% from 82% when compared to April last year. More worrying is the dramatic drop in the second dose of measles vaccine, from 77% last April to 55% this April.
The concern is that by protecting kids from Covid-19, by not taking them for immunizations, we will have measles outbreaks instead, which for children is much more deadly.
There is particular concern about the measles virus, which usually presents as a high fever and rash, and can lead to blindness, encephalitis or death. To be fully protected, children need two doses, one at six months and another at one year.
The concern is that by not taking children for immunisations, we will have measles outbreaks instead, which for children is much more deadly. "When children start mixing again and schools open, that there is a very real risk of outbreaks," says Dr Lesley Bamford, acting chief director of Child, Youth and School Health for the Department of Health.
Health services will be further strained
New disease outbreaks could overwhelm health systems already battling the impacts of COVID-19.
"If we abstain from vaccination during the COVID-19 pandemic, we inadvertently create the perfect environment for outbreaks of measles, whooping cough, diphtheria and polio which will further cripple an already constrained healthcare system," says Dr Nasiha Soofie, medical head at Sanofi Pasteur Vaccines.
Getting vaccinated during lockdownIt's an essential service
The National Institute for Communicable Diseases (NICD) has declared immunisation an essential health service and should be continued uninterrupted.Contact between individuals should be minimised by measures including scheduled appointments, social distancing, hand hygiene and cloth masks.
Is it safe?
Public and private health facilities must follow strict safety guidelines from the WHO and NICD. Nurses must be in PPE, and social distancing measures are in place. Also, vaccinations take place in a separate area in the hospital/clinic to where COVID-19 cases are admitted and treated.
Make sure you follow all the recommended hygiene protocols - wear a mask, wash hands well, sanitise and keep your distance.
Cost
Immunisation is free in all public health facilities in South Africa.
Top tipIf your child has missed an immunisation, it's essential that they are caught up, and receive the full schedule of vaccines. Speak to your doctor or clinic sister for advice.
Vaccination factsWhy get vaccinated?
Vaccination is the only way to protect people and communities against diseases like measles, mumps, rubella, polio, diphtheria, whooping cough, tetanus, hepatitis B, and certain types of pneumonia and diarrhoea that can be fatal.
How do vaccines work?
Vaccines greatly reduce the risk of infection by working with the body's natural defences to develop immunity to disease.It is important to remember that in order to be effective, some vaccines may require more than one dose for babies, teens and even adults.
Herd immunity
By getting vaccinated we not only help protect ourselves but also those around us by making it more difficult for an infectious disease to spread. This is known as 'herd immunity'. But it's important that there is a high level of vaccination for this to work.
OUTRO:COVID-19 is just one of many viruses out there, and some are far more deadly. Vaccination is the best way to protect your family. It's better to be safe than sorry.