We all love the South African sunshine, but if you get too much of it, you're increasing your risk of skin cancer. We look at what else puts you at risk for skin cancer and how you can avoid getting it.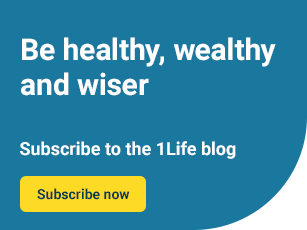 What is skin cancer?Skin cancer is the abnormal growth of skin cells, and it most often develops on skin that's been exposed to the sun. See info block below for more on the different types of cancer.
What puts you at risk?Sun exposure: Ultraviolet (UV) radiation from the sun is the biggest cause of skin cancer. Repeated exposure to the sun causes most basal cell and squamous cell skin cancer. Sunburn is particularly dangerous. Sunburn can occur within 15 minutes, according to CANSA, and the damage caused is permanent, irreversible and cumulative.Episodes of sunburn that causes severe blistering, usually before age 18, can increase the risk of melanoma later in life.
Genetics: You can have a genetic predisposition to melanoma. About one in every 10 patients diagnosed with melanoma has a family member with a history of the disease, according to the Skin Cancer Foundation.
Lots of moles: The more moles you have, the higher your risk for melanoma. Although most moles are benign, larger moles, or those that change in colour and shape are cause for concern.
Fair skin: Melanoma occurs more often in people with fair skin. This is because fair-skinned people don't have as much melanin as darker-skinned people, and melanin helps protect against UV radiation. But that doesn't mean that darker-skinned people don't get skin cancer.
Age: The older you get, the higher your risk of getting basal and squamous cell cancers, because you've been exposed to the sun for longer.
Gender: Men are more likely than women to get basal or squamous cell cancers, probably because they generally spend more time in the sun.
Smoking: Smokers are more likely to develop squamous cell skin cancer, especially on the lips.
Protect yourselfThese few simple habits can reduce your skin cancer risk:
Stay out of the sun between 10am and 3pm, when the sun's UV rays are strongest
Use sunscreen every day, even when it's cloudy
Use sunscreen with a high SPF (sun protection factor) of between 30 and 50
Be disciplined about applying sunscreen every two hours
Wear sunglasses with UV400 protection, which blocks 99% of UV light
Wear hats with wide brims rather than caps, which expose the neck and ears
Avoid sunbeds
Check your moles regularly for any changes
Go for regular check-ups if you are very fair-skinned or have lots of moles or sunspots (flat brown spots)
Following these guidelines and looking after your skin every day - not just on beach days - gives you the best chance of healthy, youthful skin.