Buying a property is probably the biggest and most exciting financial commitment you will make in your life. But before you get bond pre-approval, or start looking at the property pages, you should do some soul searching. Here are nine crucial questions you should ask yourself to determine whether you are ready to start climbing the real estate ladder:
Can I commit to an area for at least the next five years?One of the costs that comes with buying a home is "transfer duty", which is a tax you pay to the government on the value of your property. Because you pay this tax every time you buy a new property (unless it's under R900 000), it's best to buy a home that you are planning to stay in for a while. It's a good idea to consider whether your work, family commitments, social life and children's schooling are likely to continue to revolve around the same suburbs in the coming years, or whether it's better to adopt a "wait and see" approach.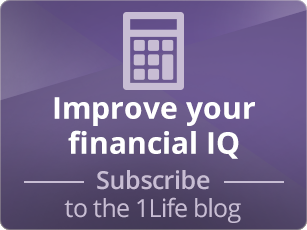 Top tip: It's better to buy the cheapest house in an expensive area than an expensive house in a cheap area. The property is likely to appreciate more.
How secure is my job?Your job will be the source of your bond repayments, so think about any concerns you may have about your continued employment. Are there rumours of retrenchment? Has the company been performing well in the last couple of years? Is the sector you work in thriving or struggling? Are you happy where you are? And are you easily employable elsewhere? If anything about your current circumstances worries you, it might be worth delaying home buying.
What big life changes are likely to happen in the next five to ten years?Before you start house hunting for a darling little studio apartment in a funky new development, think long term. Might you need to offer accommodation to your parents or another family member in the not too distant future? Might you have a first baby (or another one)? Are you at the start of a promising relationship that could see the two of you cohabiting in the next few years? If it seems that there might be a big life change coming, it could be worth saving the money until you know exactly how it will play out.
How much can I afford?This may seem like an obvious question, but it's important to consider all the cost implications of being committed to repaying a bond for 20 years. A good rule of thumb is that you shouldn't spend more than 30% of your salary on bond repayments, but your bank will also take into account your other debt and expenses when calculating affordability. Write these down and work out what you can afford yourself, then play with an affordability calculator like this one from ooba to get a sense of what you're getting yourself into financially.
Top tip: Buy a house that costs a little less than the most you can afford, because there are always additional and sometimes unexpected costs.
Should I rather be renting?Some areas are just cheaper to rent in than to buy in. And remember that property ownership always comes with extra costs, whereas rentals are mostly "all in". Do your research carefully to work out whether renting might be gentler on your wallet for the foreseeable future.
Could I rent out a room or cottage?If you do end up taking the big step of buying a property, would it be possible for you to find a tenant to help you with the costs? You'll still need to meet the affordability requirements but having a tenant can make things much easier for your finances.
Is my credit record clean?Your credit rating will affect your chances of getting a bond. According to the National Credit Act, you are entitled to check your credit record for free once a year through any of the credit bureaus: TransUnion, Compuscan, Experian and XDS. Your credit report will tell you if you have any judgements against your name, or if you are behind with any of your credit repayments. If this is the case, the sooner you know about it, and can start making amends, the better.
Do I have a deposit?While banks do sometimes grant 100% bonds, they are more likely to look favourably on your bond application if you have a deposit saved up. Aim for 10% of what you want to spend on the house, but even 5% will make a difference. Saving up for the deposit will also help you to get into the good money habits that are necessary for paying back a bond.
Can I afford the "extras" that come with home ownership?Remember, when you buy a property, you will be responsible for all kinds of costs, so make sure you have enough money over and above your bond repayment to cover the following:
Rates and taxes – find out from an estate agent what the average is in the area you are considering
Levies – if you are buying into an apartment or townhouse complex, you will have to pay a monthly levy for communal services
Repairs and maintenance – homes invariably need fixing, and that cost falls to you, the owner
House insurance – on the structure, as well as its contents
Various services – water, electricity, security, phone line, internet, gardening, cleaning… these are all services that you may want to contract in with your new home
Happy house hunting Buying a house is a scary but exhilarating process. Make sure you've considered all the lifestyle and financial questions so that you can have peace of mind that no nasty surprises await you. Once you have a clear answer to all the questions we've listed here, you can start climbing the property ladder with confidence.