The average person will spend a third of their lives at work, or 90 000 hours over a lifetime. It makes sense, then, that your work environment should be a happy and healthy one. Here are some ways to improve your work conditions.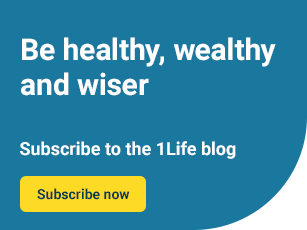 Sit rightSitting all day hunched forward looking at a screen causes a laundry list of health problems from heart and brain damage to back, hip and neck problems. So, what can be done?
Ergonomically friendly desks and chairs are fundamental to good office health.
"Ergonomically friendly desks and chairs are fundamental to good office health. Amongst other things, this means having an adjustable chair that supports your spine and allows you to sit with feet flat on the floor and thighs parallel to the floor," says Linda Trim, director at workplace design specialists Giant Leap.
Desks should have clearance for your knees, and computer monitors should be placed directly in front of you, about an arm's length away. "The top of the screen should be at or slightly below eye level. The monitor should be directly behind your keyboard," says Trim.
MoveIf you're sitting at a computer most of the day, take the opportunity to move and stretch. "I recommend arm and wrist stretches, doing side bends to the left and the right to stretch the lower back, and also doing glute stretches like lunges or swinging each leg forward and back while standing," says movement specialist Monja Boonzaier, who helps employees preserve their health in the office.
"You should also regularly roll your feet, rock your pelvis back and forth, shift your weight to the left and right sides of your seat, and press each ear to its nearest shoulder," she says.
Boonzaier says this only takes a few minutes and suggests doing a few of the exercises every hour as it will dramatically reduce joint stiffness and back pain. "Ideally people should also get up from their desks and walk around the office or up and down the stairs every hour too."
Breathe"Bad posture and stress at work often makes us forget to breathe properly," says Trim. Every hour take a few moments to take three or four really deep breaths. Breathe in deeply and then out slowly and press the breath out of your lungs. This can be done while stretching."
Eat consciouslyIt has been widely proven that sugar-based snacks like biscuits, chocolate and soft drinks provide an inefficient sugar high followed by an even worse sugar crash. A good way to avoid unhealthy snacking from the vending machine is to bring your own healthy lunch and snacks. If you get the nibbles, hummus with celery or carrots is a delicious healthy alternative. We function much better when fully hydrated, so drink plenty of water.
Have privacyThe growing trend towards the open plan office does not always provide for the best working environment. "Private pods are needed, whether it be to have a quiet phone call, meeting or place to work with no distractions. Therefore, a combination of spaces is essential in the modern workplace, "says Emma Leith, interior decorator at Giant Leap. "Secluded pods allow office workers to meditate or scream and will be commonplace in two years' time."
PlayNot just for trendy companies like Google, games such as pool and ping-pong are being brought into communal areas to allow fun and relaxing interaction between colleagues. "This trend is growing in South Africa as an effective way to break the office stress cycle and rest the brain, "says Leith.
ColourThere are a few universal truths about the effect that specific colours have on people in general. Greys, whites and browns have a grounding influence, but they also stifle creativity, says colour coach Lien Potgieter.
"These colours are regarded as comfort zone colours and tend to keep us stuck. Red is great to get you moving and infuses passion and motivation. Don't go overboard with red though, especially if you are impatient by nature. See your creative juices flowing by adding a splash of orange. Yellow will help you to focus and stay inspired.
"The cooler colours of the spectrum are ideal for spaces where you need to feel calm and relaxed. All shades of blue are great for meeting or therapy rooms. They enhance communication and improve listening skills," says Lien.
Choose your battlesConflict can be very stressful in itself and in moments of high stress we can all be triggered by things which wouldn't normally trouble us. "If you find yourself on the verge of conflict, take a breath and ask yourself 'Is it worth it?'. There are moments when we have to fight a point and moments when discretion is the better part of valour. Try to recognise which is which. Be kind to others but most of all, be kind to yourself," advises Mark Dempsey of the jobs platform Career Junction.
Consider company cultureWhen you are looking for a job, or considering a move, think about the company culture and values, as these strongly influence your health and happiness at work. Research by organisational culture experts The Human Edge suggests that only 50% of the South African working population sees their work environment as psychologically safe. Ask yourself questions like: Is this a company where employees are seen and heard? Are people valued and given opportunities for training and advancement? Do I fit in here?
The bottom lineAs in life in general, our professional lives work best when we have a sense of balance. "It's fun to hear a bit of office gossip but don't be the person who is always providing it. Work hard when you need to but remember to leave early when you can. Take your work seriously and yourself less so," Dempsey advises.