Family fitness doesn't have to mean a family gym membership. Each city in South Africa has a range of fun and unusual alternatives to formal exercise, in which kids are likely to be more than willing participants. Try these ideas: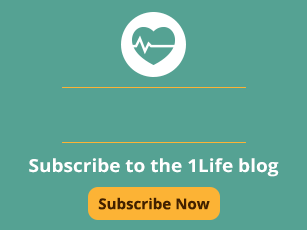 The Park Run: Regularly scheduled 5km runs in every city, town and suburb across South Africa. They are free, open to everyone, and take place in pleasant parkland surroundings.Be warned - they are addictive!
The Colour Run: Another activity gaining ground throughout the country is the Colour Run, a 5km run in which the participants or 'colour runners' are doused from head to toe in coloured powder at each kilometre. At least one of these events is scheduled in each major city annually.
The Gajiga Run: An event that also covers 5km, but with sevenmassive inflatables en route. Each 'wave' of runners starts 10 minutes apart, giving all runners lots of time to play around on the inflatables. Even children under five can participate. This event is held in all the major cities.
Secret Sunrise: A gathering of youngsters, oldies and people who just want to dance and celebrate the sunrise. Participants each wear a set of wireless headphones and are guided on a journey of expression and dance. Venues are chosen to inspire and to celebrate the spaces in our cities and nature. Secret Sunrises are held in cities across the country.
The Om Revolution: Cape Town's first mobile yoga service wants to make yoga accessible to everyone. Yogis of all fitness levels – including newbies – are invited to join in the weekly 60-minute public yoga classes that take place in beautiful outdoor locations.
Hula Hooping: Contrary to perception, hula hooping is not only for little girls, but for everyone in the family. It's an entertaining way to tone and tighten up. Try it in your garden or park, Google hula hooping events, or go visit Hooping.
Indoor rock climbing: Indoor rock climbing typically involves the use of ropes and harnesses to navigate routes up or across either steep natural rock structures or vertical man made walls. HangTime Gym in Bellville is the latest addition to Cape Town's climbing scene. CityRock is in Cape Town and in Johannesburg (the Joburg climbing gym is the tallest in Africa!). Find a climbing gym in your area here.
Outdoor gyms are dotted around every city these days, usually in the parks or, in coastal areas, near the seafront. On a sunny day it's a great way to spend a couple of healthy hours with the family before decamping for brunch or lunch.
Get moving!Exercising as a family promotes communication and bonding, plus it teaches good habits. Outdoorsy activities also don't cost as much as a gym membership. So, find something that you would all like to do, and above all, have fun doing it.