With consumers under pressure, we're expecting suppliers and retailers to try and keep price increases low in 2021. But there are some products and services that are almost sure to increase in the new year. We look at five key areas that are likely to cost you more in 2021 and offer tips to help you reduce the impact of higher prices.
Utilities
If you get your electricity from Eskom, as most of us do, the price will increase from April 2021, possibly by as much as 15%. It's no secret that Eskom needs more money, and they are willing to go to court to have their increases approved and implemented. So, expect your electricity bill to increase and build this into your budget.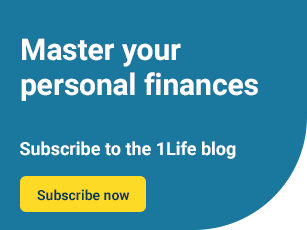 Water is also likely to increase in 2021 especially if you use a lot more than the basic free allocation from your municipality, where applicable. The increase varies significantly depending on where you live but could be over 6%.
How to reduce the impact of the higher electricity and water costs
Use less electricity by using energy efficient appliances, switching off appliances and lights when you are not using them and insulating your home and geyser. Get more electricity saving tips here.
Use alternative sources of power. Consider one or two solar panels for your roof, which can power small appliances and in some cases heat water, reducing your usage and costs. We found solar panels priced from R2 000.
Keep appliances in good working order - for example, repair any broken seals on fridges and freezers.
Check that water metres are correctly recording usage and keep your own record.
Use less water by fixing leaking taps, showering instead of bathing and re-using water. Get more water savings tips from Water Wise.
Plant indigenous, waterwise trees and plants in your garden - they need less water.
Municipal rates, levies and taxes
Municipalities are looking for ways to increase revenue, which means prices are likely to increase. The good news is that these only take effect later in the year, so you have some time to budget for them.
How to reduce the impact of higher rates and taxes
Your rates are based on your property valuation. View the valuation roll from your local metro or municipality and check the valuation of your property against other properties in the area, and against actual selling prices. If it is too high, apply for a reduction.
School fees
Fees are set by each school, so the fee increases you pay in 2021 will depend on the school your child attends. We asked a few government and private schools about their fee increases. Some private schools were planning their usual annual increases, while others had opted not to raise school fees at all. The government schools we spoke to planned small fee increases. Other costs, such as application fees and stationery costs will be higher.
How to reduce the impact of higher school fees
Pay upfront if you can. Every school we looked at offered a discount on fees paid upfront in full at the beginning of the year. If you choose to go this route, just make sure the school is in good financial standing. Some schools closed mid-way through 2020, leaving parents who had paid upfront out of pocket.
Consider lower fee schools and home schooling as cheaper alternatives.
Check with the school and education department (national and provincial) what bursaries, scholarships and financial aid packages are available and apply for these.
Crowdfund. We can't guarantee the results, but there are students and learners who have successfully raised money through crowdfunding, to pay towards university or even school fees.
Food
Food inflation is expected to be around 4% in 2021, which means you will be paying more for food in 2021. While the increases on some items may be small, food inflation varies from product to product. For example, fruit prices increased 13% in the last 12 months (from September 2019 to September 2020), meat prices increased 4%, whereas vegetable prices increased only 1.9% - another reason to eat more veg!
How to reduce the impact of higher food costs
Don't overspend. Buy cheaper seasonal and locally grown fruit and veg, and cheap proteins such as lentils, sardines and pilchards.
Sign up for supermarket newsletters to get the latest information on special deals delivered to your inbox.
Many supermarkets offer good deals at certain times of day on stock nearing its sell-by date. Just make sure you can use what you buy.
Share cheap bulk buys with friends, family and neighbours, which should also save you transport costs!
Buy no-name or in-house brands.
Avoid prepared meals and takeaways.
Don't waste food - follow these tips from the United Nations.
Transport and petrol
The price of petrol, at this time, looks like it will be stable because the oil price is only expected to increase by a few dollars and the rand/US dollar exchange rate is more favourable. However, if the price of oil rises and the rand falls, the petrol price could increase. Government is expected to increase the fuel levy on 1 April, which means an increase in what you pay at the pump.
When the proposed increases in taxi fares were announced earlier in 2020 there was much unhappiness, and the increase was eventually implemented at a lower rate. Given this, it is likely that there will be fare increases in 2021.
How to reduce higher transport costs
Plan your trips so that you travel as little as possible, for example, shop on the way home from work, or do all your shopping at one place on the weekend.
Consider carpooling to work and lift clubs for school.
Ask your employer to subsidise your transport costs, allow you to work from home some days, or give you flexible working hours, if possible, to reduce time spent in traffic and money spent on transport.
Drive efficiently. The AA has some good tips for driving habits that reduce fuel consumption and reduce wear and tear on your car (which should mean lower repair and service costs!).
Final thoughts: Build a cushion into your budget
It's always a good idea to build some flexibility into your budget for unexpected price increases and emergency costs. You can opt to have a budget item for emergencies and increases, or inflate the amounts budgeted for items where you think prices could increase. So, if costs increase, your finances can accommodate the higher prices, and if they don't, you have spare funds for savings or a treat at the end of the year.