At the end of a long day at school (most likely followed by a full schedule of extra murals), the last thing kids feel like doing is homework. For parents, that often means nagging and cajoling their children to get them to start – and finish – their work.
Never fear. We've got great tips to help you get your child into good homework habits that will lay the foundation for good study skills through their school career. You can beat the homework battle, for good. And without nagging!
Create a homework space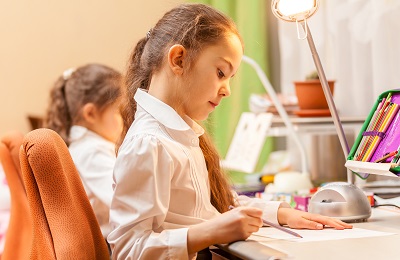 Set up a space where your child does homework every evening. The child should work at a desk or table, sitting upright – not sprawled on a bed or their bedroom floor. Children already associate schoolwork with sitting at a desk, so this should help get their heads into the right space to focus on school work.
The space should be quiet, well lit and free of distractions, although near enough to you that they can ask for help if they need it.
Establish a regular homework time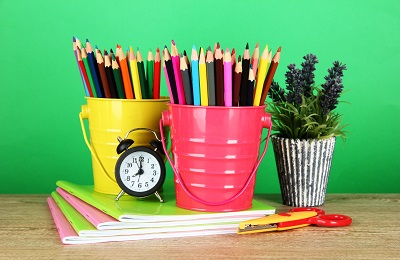 One way to minimise arguments and nagging is to get your child into the habit of doing homework at a regular time every day. Homework shouldn't be done in a hurry between extra murals, or late in the evening after supper and TV. It should have its own timeslot so that it can be done calmly, preferably at a time when your child is relaxed and not too exhausted. The best time for homework is after a change of clothes, a quick bite and half an hour of relaxation when your child gets home from school. If you work, encourage your child to get on with what they are able to do while you are not around. If this isn't practical, then set up a specific time each evening that doesn't conflict with any other interests or obligations.
Plan ahead for the whole week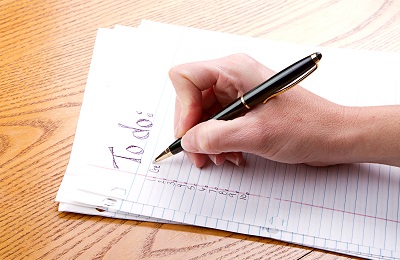 Some schools give a week's worth of homework in one go, while others dish it out daily. Even so, you should have some idea if your child is going to have a spelling test on a certain day or of any other scheduled hand-ins or assessments. Take a look at the week ahead of you, taking into account academic demands as well as extra-mural finishing times and even playdates or evenings that you might have other commitments, and schedule homework around these. Children take on more and more of this planning as they get older.
Teach study skills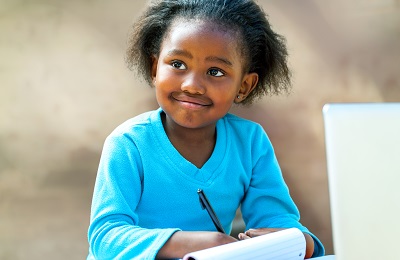 While you are still involved with homework, use the opportunity to teach kids good study skills and habits. If you are helping your little one study for a test, show her how to do it well – summarise in her own words, write notes, test herself, and so on. As they get older and the projects get bigger, children will need to learn how to plan a project, break it up into tasks, and schedule time for those tasks. Helping your child practise this good study behaviour, and showing her how well it works, is a lesson that will stand her in good stead throughout her school career.
Ban distractions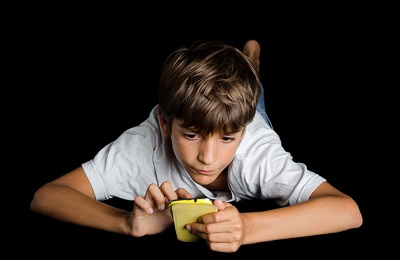 When your child sits down to do homework, the TV should be off and the phone, tablet or any other screen device put away. If a parent or other child is watching TV, keep the doors to the TV room closed to minimise noise and distraction.
Rewards after homework not before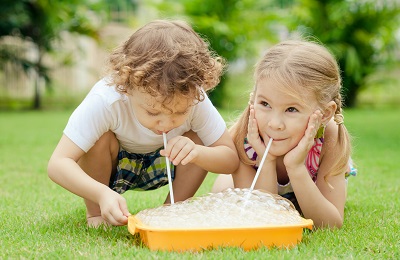 Television, iPad games, playing in the garden or chatting to friends on the phone or WhatsApp… your child will tell you all of these things require their urgent attention. They do not. Help your child to prioritise school work ahead of leisure activities, so that they work towards the reward of entertainment and relaxation.
Have homework supplies at home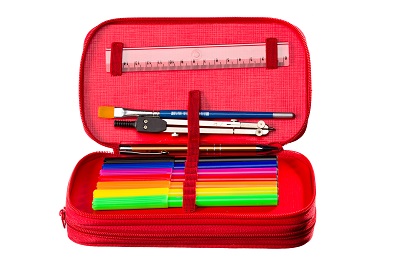 Have a set of stationery in a pencil box that is kept at home, so that every homework session doesn't begin with a hunt for a pencil or glue or scissors or a ruler. Homework time isn't finished until the pencil box has been put away, the homework book signed and the books packed back into your child's bag.
Encourage a love of reading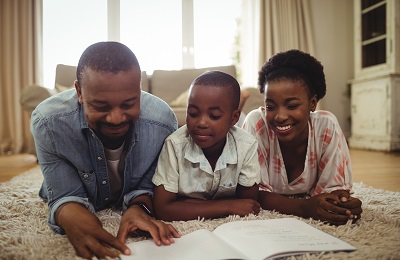 The one aspect of homework that needn't be done at a desk or as part of the scheduled "homework time" is reading. If your child is still practicing reading aloud, cuddle up together on the sofa to read – or let them read their pages to you before you read them their goodnight story in bed. Older children can read to themselves on the sofa or in bed. In fact, the less you make reading seem like homework, the better – do it in the bath, in the car, in the garden or in the kitchen, to engender a true love of literacy.
Don't share your homework frustrations with your children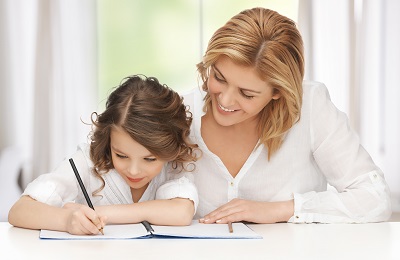 There are going to be times when you disagree with homework that has been set or feel that your child is under too much pressure. If there is a true problem, address it with the teacher, but don't tell your child that their teacher is "ridiculous" or "unreasonable". They will absorb this attitude, which won't be helpful to their academic career. A better approach is to say something like, "Wow, that does seem like quite a lot of work. Let's try to work out how to get it done well."
And don't encourage or permit slap-dash attempts. Expect the most of your child at school and at home.
Hand it over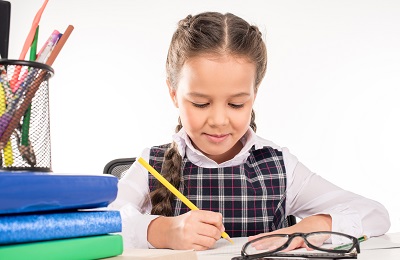 It's your job to help your child prioritise homework and to lay the foundations for good study habits, but ultimately, getting the homework done is up to them. You might be quite involved in the process when they are little, but as they grow up, you will hand over responsibility, and let them run with it. So with every step you take, try to foster their planning, academic independence and problem-solving abilities. And let them experience the rewards and success that come with it.