It's really important that your insurance policy has the correct information so that there are no delays when you need to make a claim and valid claims are paid in full. We've identified four things you should regularly check and update on your 1Life insurance policy.
1. Personal detailsThis includes your:
Full name
ID number
Contact details such as mobile number, email and physical address
Your occupation
Smoking status - tell us if you start smoking
Hazardous pursuits - tell us if you take one up
International travel - tell us if you are outside SA for more than 14 consecutive days, or if you are travelling offshore at all in the time of COVID-19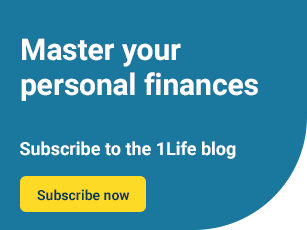 Why is it important to check and update?
If these details are incorrect there might be a delay in the claims process or your claim may not be paid in full. For example, if you don't tell us you have a new job that involves a lot more travelling than your previous job, or you take up smoking, a claim may be paid at a reduced amount. Keep your personal details up to date and delays can be avoided and valid claims paid in full.
2. Beneficiary details on life and funeral policiesThis includes beneficiaries':
Full names
ID numbers
Email addresses and mobile numbers
Changes – you may want to add or remove a beneficiary
Why is it important to check and update?
You want your beneficiaries on a life policy to be paid quickly if there's a claim. The harder it is to contact beneficiaries and verify their details, the longer a claim will take. In addition, your beneficiaries may change over time. For instance, you might have a new child, or a child is financially independent and no longer needs support, or a spouse or partner passes on. You want the pay-out from a policy to be paid to those you love and care for, which can only happen if your beneficiary details are up to date.
On your funeral policy the beneficiary will be paid a claim when the main member passes, so always check there is a beneficiary listed with the correct details.
3. Member details on funeral policiesThis includes main and additional members':
Full names
ID numbers
Additional child member ages
Contact details
Why is it important to check and update?
Your loved ones want to be able to pay for a dignified funeral service. If we have the correct details for members, we can pay valid claims quickly, so you won't be out of pocket for funeral expenses.
Children listed as additional members qualify for different amounts of cover depending on their age. For example, children under 5 years can have a maximum cover of R10 000 on 1Life funeral policies, and children aged between 6 and 13 years can have a maximum cover of R15 000. As your children get older you may want to take more cover for them.
Sum assuredThis is how much 1Life will pay if there is a valid claim on a life cover policy or a funeral policy.
Why is it important to check and update?
As you grow and change, your financial needs change. For example, you may need more cover when your children are young or when you have another child, or if the cost of funerals increase. Check your sum assured at least once a year to see if it still meets your needs.
Top tip: If you want to increase your life cover find out if you can use your guaranteed assurability benefit which allows you to increase your cover to a certain amount on your policy anniversary without full underwriting.
Four ways to update your details today!
Contact our client service team on 0860 10 51 94
Use our online policyholder service portal. You will find the login button on the top right-hand corner of our website
Dial *120*101# from your phone to update your life cover policy via USSD
Ask your financial adviser for assistance
Keep us updated so we can keep you updatedWhen your policy is updated you can rest assured there won't be any unnecessary delays when it is time to claim. It also means that we'll be able to contact you to share important information and let you know about your policy benefits and any changes to your policy. And most importantly, it means your policy will cover you so that when there is a valid claim, the claim can be paid in full.