Need to change a beneficiary or update your address on your 1Life policy? You can now do this online using our new online service centre for policyholders. Read on to find out what you can do and how it works.
Our new online service centre makes policyholder maintenance quick, easy and convenient. If you have a 1Life policy you can log in to view and manage your policy at any time, using your laptop, mobile device or desktop.
Request a call me back from our client services team
What you can do on the 1Life online policyholder portal right now?
View the details of your 1Life policies such as sum assured, premium amount and premium payments
Update personal details such as your address
Manage beneficiaries on your policies including adding new beneficiaries and deleting beneficiaries
Request a call back from a 1Life client services agent
Update your banking details
Download documents such as your policy schedule
View and pay any outstanding policy premiums and you can select your preferred payment date to do so
Updates are in real time so when you make a change and save it, the new information will reflect immediately on our system.
How to login to your 1Life policyholder profile?
Login by clicking on the policyholder login button on the top right of the 1Life home page. You will be asked to enter your ID, which we'll use to identify you. Once you have entered your ID number, you will receive a one-time password (OTP) on your cell phone. Enter the OTP and you will be able to view and update your policy.
If your mobile number changes
The cell number we use is the one listed on your policy application. If your number has changed please contact Client Services to update it.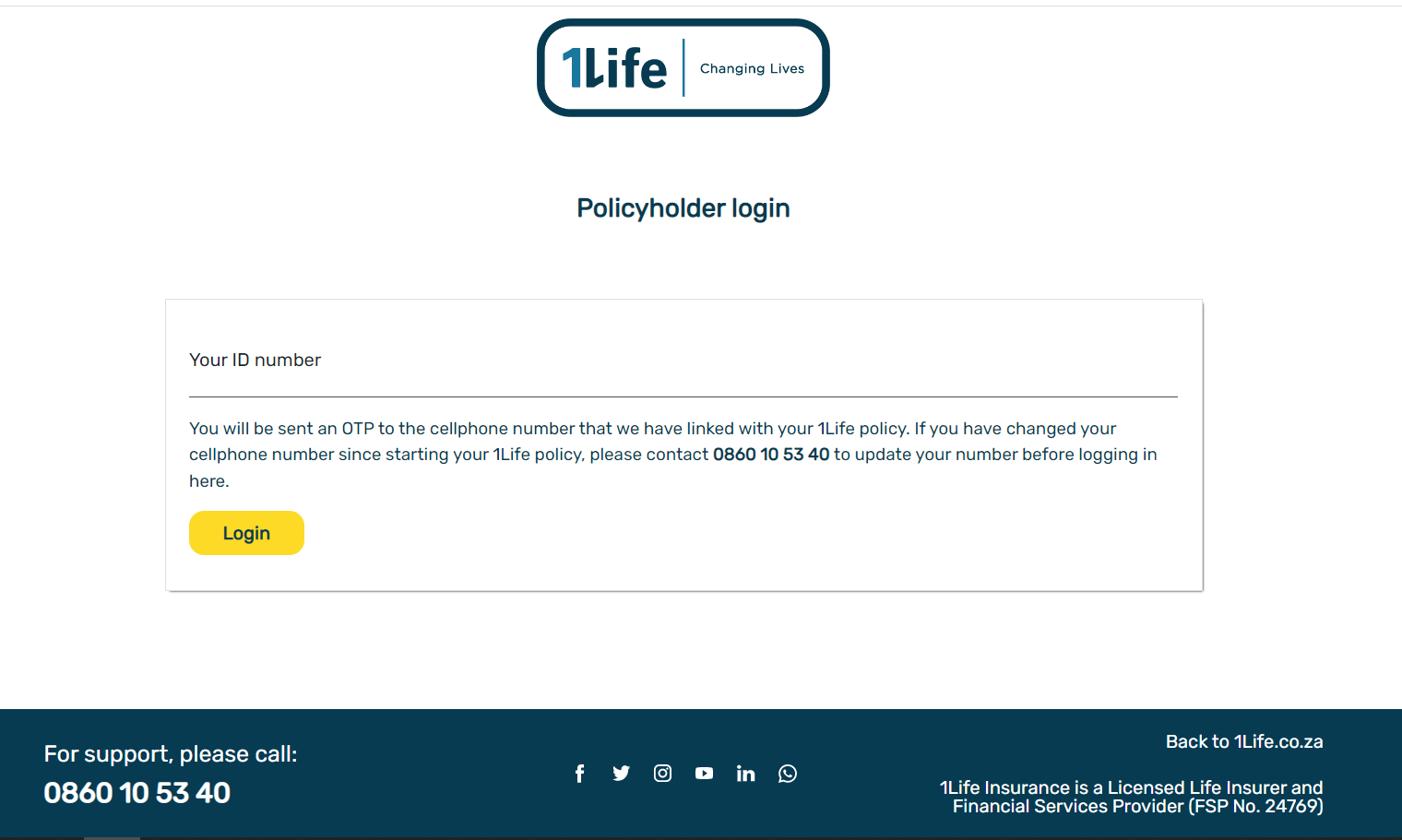 View and change your policy
When you're logged in you'll see menu buttons such as manage, edit and save at the top and bottom of each section and page. You can use these buttons to navigate as well as to update your details. There are also drop-down menus in certain fields that you can use to select different options for that field. For example, in the Titles fields you can select Miss or Mr.
Top tip: Always remember to click 'Save' when you make changes.
An example: add a beneficiary
You will need to enter ID numbers and email addresses for your beneficiaries so have these on hand.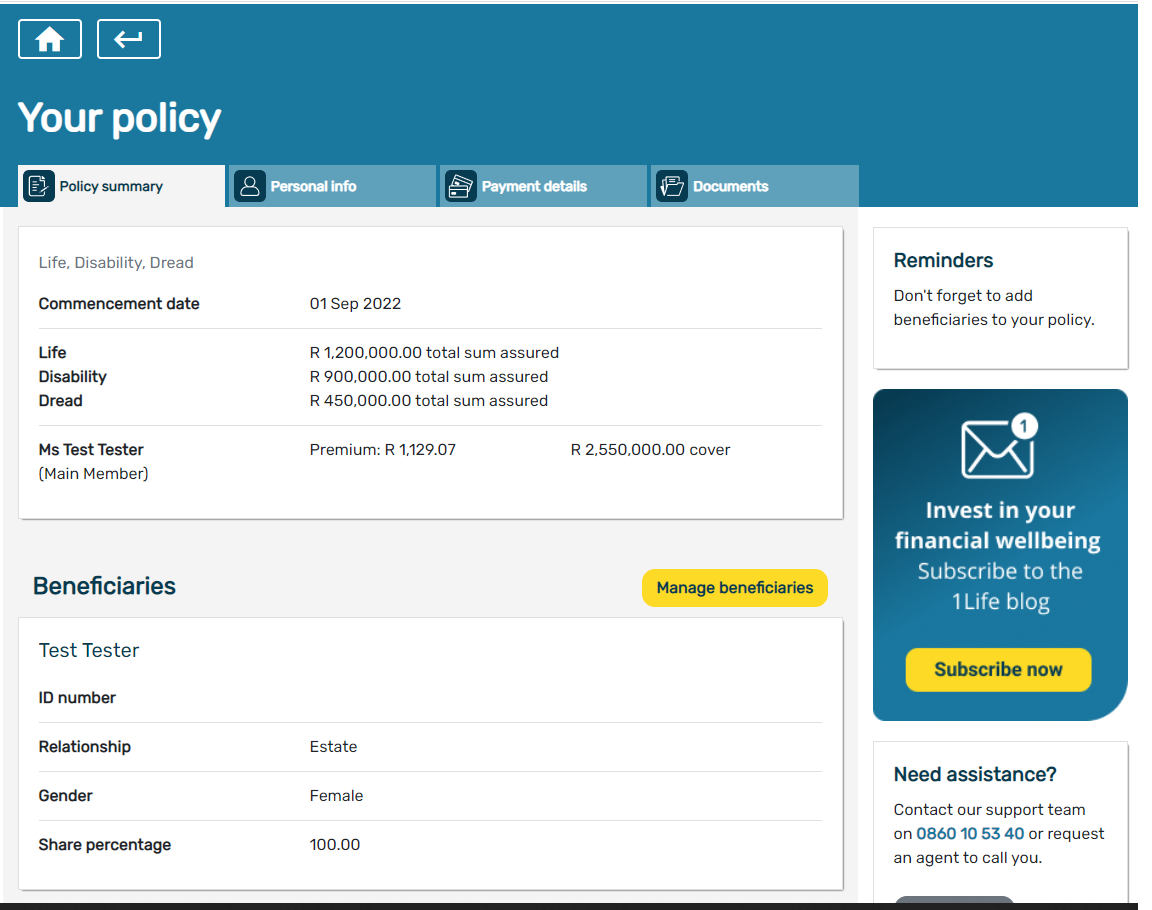 On the 'Your active policies' screen, click on 'View details' for the policy you want to update beneficiaries on. This will take you to a summary page for that policy.
You will see a navigation menu consisting of four horizontal menu tabs. To view and change beneficiaries you need to be on the 'Policy summary' tab.
Click on 'Manage beneficiaries'.
Now you can add, delete or amend beneficiary details. If you have more than one beneficiary, you need to allocate a percentage of the policy benefits to each beneficiary so that they add up to 100%. For example, you may leave 50% to your spouse and 50% to a parent.
Click 'Save' to save your changes. You can then check your changes on the 'Policy summary' tab.
Request a call me back from our client services team
How we keep your details secure
We've made sure your details remain confidential and are secure, through various checks on the system. We use two factor authentication, and link to secure systems to check things such as ID numbers and bank account details. The system uses your mobile number on file for a security check, so you cannot change that online.
Need help?
Our contact centre on 0860 10 53 40 is open weekdays 8am to 6pm and on Saturdays 9am to 1pm to help you with your online service queries.
We're on WhatsApp too!
Did you know you can also manage your 1Life policy using the 1Life WhatsApp service centre? Learn more about how to use the service or start chatting now!