Life always surprises us, often in a good way, like when you fall in love or are surprised with breakfast in bed cooked by your children – and they tidy the kitchen! But sometimes life's surprises are tragic, like when a young person passes on. Sadly, this is a reality some of us will face. A young death is an unexpected death none of us are prepared for, and we don't usually have a plan in place to cover the funeral costs. This is why even young South Africans need the financial protection of funeral insurance.
How long you should live isn't how long you will live
South Africans can expect to live, on average, 64 years. However, this is just an average number and some will die at an older age, and some will die at a younger age.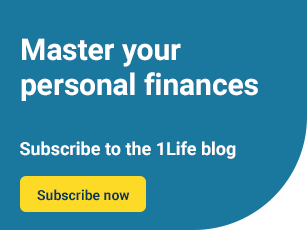 Stats show that 16% of South Africans who die are younger than age 30, and 28% are under the age of 40. Which means that even though you could and should live a long life, there is a chance you may pass on earlier than expected.
Violence, such as assault with a gun or knife, is high in the county and is, together with fatal traffic accidents, a leading cause of death of young South Africans. In addition, there is an increase in the number of young people being diagnosed with non-communicable diseases like diabetes, which is a major cause of death in South Africa.
16% of people who die in South Africa are younger than 30
Young people need funeral cover

You don't expect to die at a young age. No one does. You expect to live a reasonably long life and this is what you plan for. However, given the numbers above, there is a chance it could happen. Which means you need to think about how your funeral costs would be paid.
Funerals don't need to cost a lot, but even a modest service will cost around R25 000. This includes paying undertaker fees, buying a burial plot and paying for items such as a headstone. If allowed, after funeral gatherings can easily cost more than R10 000.
Having funeral cover in place means your family won't have to spend their savings or go into debt to cover the funeral costs. Which is one less thing to worry about when they are dealing with a devastating loss.
Young people pay a lower premium
There is one big advantage to taking funeral insurance early in your life – your premium should be lower. For example a 45 year old will pay 9% more for R25 000 funeral cover than a 25 year old on 1Life's Essential Funeral Plan*.
Insurance to think about if you are young

In addition to needing funeral insurance if you are young, you may also need disability insurance and life insurance.
Life insurance will ensure your family are provided for and your debts paid, and that any costs associated with winding down your estate such as selling and distributing your possessions, are taken care of
Disability insurance will pay you a lump sum amount if you become permanently disabled, for example if you are injured in a car accident. You can use this to pay for a home or car adaptation and to replace an income if you can no longer work because of your disability
Suspect a scam?
If you suspect a scam, you can report it to the FSCA on 0800 20 37 22 or email: [email protected].
Be sceptical
When it comes to your money, it is best to keep your wits about you to make sure you don't get scammed. Do your own checks to verify that a person and company selling a funeral policy is reputable and properly authorised so you can be confident that they can and will pay claims in good time and when you need it most.
*We used premiums for a standard life for 1Life's Essential Funeral Plan, individual premium amounts may differ depending on your individual circumstances and cover.