Cybercrime has boomed as more of us work from home and shop and study online. A global study found that digital crime has already increased since the start of the pandemic and could increase as much as 40% in the coming months! Protect yourself from online scammers and cybercriminals by following the few simple rules below.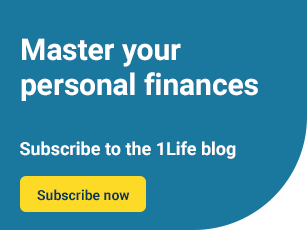 Firstly, how does cybercrime work?A criminal finds you online on your computer, phone or tablet, via a website, email or app, and tries to:
Get you to reveal personal information such as passwords, pin numbers or bank account details so they can steal your money or pay for goods you have not bought
Sell you fake goods or educational courses
Get you to donate to a fake charitable organisation
Take delivery of goods you are selling without paying for them
Get you to reveal your identity details, which they can use to commit crimes in your name, or sell to another criminal so they can use this new identity
Protect yourself from cybercrimeBe wary
Don't trust anything that you have not checked or verified. For example, if you get an email that looks like it's from your bank, check the email address is valid. If you are concerned, check with your bank using the contact details listed on their website, not the details on the email. The same holds true for phone calls, SMSs and WhatsApps - always check the details with the official company contacts. Be wary of clicking on links, too because these can lead to fake banking and other sites that record your login details which are then used to defraud you on the real sites.
Protect your passwords
Your password is the key to your online life. Make it hard to guess (not your name!), change it regularly and don't share it with anyone or write it down next to your device. If you store passwords online, use a password manager as recommended by your internet service provider, antivirus software company or IT support service.
Protect your PIN
Never share your PIN with anyone or write it down and keep it in your wallet. Shield the keypad with your hand or body when you enter your PIN, so no one can see. Never give out your PIN in response to a phone or email request. Your bank will never ask you for your PIN over the phone or email.
Use two factor authentication
This is where you are verified by a password, for example, followed by a pin number sent to you on your mobile phone. Many banks and online shopping sites use this as it adds an extra layer of protection. It's safest to use two different devices for authentication.
Be careful who you friend
WhatsApp, Facebook, twitter, Instagram and LinkedIn all have their fair share of unsavoury characters posing either as friends or reputable businesspeople. If you don't know a person in real life and cannot verify the account, ignore and delete the friend request.
Watch out for fake goods and fake documentation
Unless you are shopping from a large, well-known retailer, take special care with online purchasing. The photo online posted by the personal seller is not proof the item you are buying is genuine, so before you part with money make sure you view the goods or put a hold on funds until you have the item in your hands. If you are the seller, double check the money is in your bank account before parting ways with your items. Don't rely on proof of payment slips which can be easily forged.
Keep calm
Criminals know when they get you worried you stop thinking clearly and act in a panic. Always, always take a moment, a few deep breaths and ask yourself what's really going on here.
Keep your ID, full name and those of your family private
Don't share personal information unless you have to. If a company such as your mobile phone provider or bank calls and asks you to verify your ID, tell them you are very concerned about cybercrime and will call them back. If you do give out your ID details, keep records of who you gave what information to when.
Be informed
When you start transacting on a new site – either a financial company, to buy or sell goods, to study or to set up online meetings - take the time to read about their security measures and tips. Take heed of the security warnings from your bank and other service providers. If you follow the advice, cybercriminals will find it hard to scam you. You can also check out sites such as the South African Banking Risk Information Centre, the SAPS, your service provider and anti-virus software site, cybercrime.org.za and online tech blogs and sites for details on the latest scams and how to avoid them.
Report
Report cybercrime to the company you are dealing with – for example your bank, credit card company or online site. If you have lost money or items of value or suffered reputational damage, report this to the police.
Don't be caught by these scams!Fraudsters are quick to try new schemes to part you from your money. Here are some scams to watch out for right now.
Emails that claim you have inherited millions
Emails that offer investment opportunities that seem too good to be true, such as returns in 24 hours. The Financial Sector Conduct Authority (FSCA) recently warned of such scams, often on WhatsApp and using the identity of a well-known institution or person
WhatsApp, SMS and email scams saying you qualify for loans if you click here or respond
Surveys that promise rewards and ask for your personal details including where and how you bank
People claiming to be calling you on behalf of a legitimate well-known company such as a bank or insurance company looking to verify personal information or sell you a product or service. These may be scams where criminals are looking to find out more about you so they can commit fraud
COVID-19 scams where people scare you by saying you have been exposed to the virus and get you to click on links to fake sites where you share your login details, or donate money
Be preparedBeing online is a lifeline in lockdown - but you need to be alert to possible scams. Be careful, know who you're dealing with and keep up to date on security measures and you'll avoid cybercriminals.