Your home loan or rent, plus rates, utilities and maintenance, make up a big slice of your family's costs. Could downsizing to a smaller place save you money? We investigated and did the sums.
Downsizing your home means moving to a smaller one. This should, in theory, save you money because you will have a lower home loan repayment or rent, pay less in rates, taxes, water and electricity and have lower maintenance costs such as keeping the garden neat and tidy. But smaller doesn't always mean cheaper, and a move comes with expenses, so you need to make sure you do the sums before you move.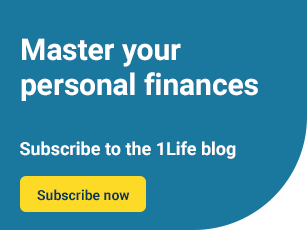 We've developed a practical guide to downsizing below.
First things first, work out what you are paying for your home.
What is your home costing you - and could you save on a smaller home?Have you ever worked out exactly what your home costs? If you think downsizing could save you money, first work out where the money is going and draw up a list of all your home costs including:
Home loan
Rates and taxes
Electricity and water
Security costs, such as a monthly fee for armed response
Garden and pool maintenance
Domestic help and cleaning
Home maintenance, such as painting, fixing fences and gates
Levies, if you are in a sectional title or complex
Insurance, such as homeowner's insurance
When you've completed your list. Take each item and compare existing costs to what you would pay in a new, smaller home. Below are the most important questions you need to ask to find out if, and how much, you will save by downsizing.
1. Can you save money on your home loan repayment?
A home loan repayment is a big cost of owning a home, so if you buy a cheaper home you should be able to save a lot of money. You can see how much in the table below (question 2).
These savings can free up space in your budget. However, there are some important points to note when you make your calculations about how much you will get when you sell your house, whether it makes sense to downsize, and what you can afford to buy:
If you still owe money on your existing bond you will need to settle that, which can be done with the money you receive when you sell your home.
There may be estate agent's commission on a selling price which can reduce the net amount you receive in the bank when you sell your home.
There are costs to buying a new home such as transfer duties for homes priced above R900 000, and lawyer's fees. You can read more on these here.
House prices have fallen this year, which means you may not receive as much for your house as you would have a few years ago.
If you sell your house and decide to rent instead of buy, you won't have a home loan repayment, but will pay a deposit, as well as your monthly rental.
2. Can you save on running costs like rates, taxes, electricity and water?
Rates are based on the value of your property and the tariff your municipality charges. You can find the tariffs on your municipality's website.
Remember, you are liable for any rates and taxes you owe on your existing property, so you will need to settle these.
Electricity and water costs depend on how much you use and whether you are a direct Eskom customer or a municipality customer. The more you use, the more you pay. A smaller house might need less heating and lighting, and you might save water and electricity if you have a smaller garden and no pool.
In the table below we show how much you can save by downsizing on home loan repayments and rates.
If, for example, you moved from a R1.5 million property to a R1 million property you could save as much as R3 600 a month.
| Property purchase price | Monthly repayment* | Monthly rates* |
| --- | --- | --- |
| R800 000 | R5 254 | R291 |
| R1 000 000 | R6 568 | R420 |
| R1 500 000 | R9 851 | R742 |
| R2 000 000 | R13 135 | R1 065 |
* We used Standard Bank's Home Loan Calculator to work out the home loan repayments and assumed a 20-year loan term, 7.75% interest, and a 20% deposit. For the rates calculation we used the figures on City of Joburg's website.
3. Can you pay less for maintenance, security and garden costs?
When you're comparing your existing and new home costs keep these points in mind:
Bigger homes will have higher costs for maintenance such as painting and looking after the garden, so you are likely to save on these costs if you move into a smaller house.
Home maintenance costs often depend on the state and age of the home. A well maintained, relatively new home should have lower running costs.
Having a smaller garden, a garden without a pool or no garden will save lots of time and money!
If your place is small, you might be able to do the housework yourself and need less frequent domestic help to keep it clean.
Security costs don't always come down if your property is smaller, although you might save if you move into a complex. Be sure to compare security costs.
Complex owners pay a levy toward the upkeep of communal property, which means you don't have pool costs or individual garden costs. Levies vary greatly, depending on the location and services the complex has. Always compare levies with the costs you incur in a standalone home for the same services.
4. How much does it cost to move?
Moving costs money, including removal services costs, electrical compliance certificates and other costs. There may be other upfront costs to moving, like having curtains remade, or buying new blinds, or upgrading security in your new home.
5. What is transport going to cost?
Getting to and from work, taking your children to school and visiting friends and family is more expensive and time consuming the further away you live. While there may be benefits to moving, you will have to add in extra transport costs if your new home is in a different location to your old home.
Decide and adaptNow that you've asked these questions, you can compare costs and prices, so you know the financial impact of moving to a smaller home, and don't get caught out by additional expenses. If you save money, downsizing can mean the difference between permanently worrying about finances and enjoying a much less stressful life. It may not happen overnight, but in time most people adapt to and enjoy their new environments, and new, smaller - and more affordable - homes.