If you've got a fever, headache or need to get your prescription filled, where will you pay the least? We did the legwork for you! We compared the prices of some common medications to find out where the best deals are, and how you can save.
Let's compareWhat we compared
Prices for over 20 different medications for pain, fever, cough, colds and flu, sinus, allergies, high cholesterol and diabetes, as well as vitamins.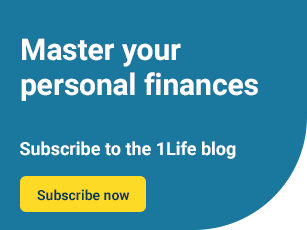 Who we compared
Clicks, Dischem, and Springbok Pharmacy - an independent pharmacy located in Gauteng that also offers nationwide delivery.
What we found
Prices differed in some cases by a few cents, and in others by as much as R30.
For example:
Bayer's Aspirin (30 tablets) was cheapest at Dischem (R39.99) and cost the most at Clicks (R49.99)
Panado (50 tablets) costs R39.95 at Springbok Pharmacy compared to R51.95 and R51.99 at Dischem and Clicks respectively. The on special price at Pick n Pay was R47.98
Cold and flu medication such as Corenza C differed in price by 5 cents, Sinutab by R2.05 per pack
We found similar patterns for over the counter medication to aid digestion, allergy medications, muscle relaxant gels and plasters, and cough syrups.
The bottom line
Searching around for the cheapest pharmacy can add a few Rands to your pocket, but as prices don't differ greatly, you can choose your pharmacy based on factors such as service, range of products and convenience.
Ways to save on medicines and scriptsPrescription medication: Buy generic
A generic drug contains the same active ingredient as a brand-name medicine and is produced after the patent on the original has expired. Generics are cheaper because they don't carry the costs of research and development. The difference in price is significant. When it comes to chronic medication, which you take every month, or a once-off prescription, it's really worth asking your doctor or pharmacist about a generic alternative, and shopping around for the best price.
For example:
A brand name statin, for high cholesterol, has a maximum price of R410.30. The generic is R64.92
A brand name medication for hypertension costs R459, the generic R162
An antidepressant drug that has a maximum price of R607.50 has a generic equivalent for R101.18
Over the counter medication: Buy generics
You can make good savings by buying generics. Ask your doctor or pharmacist if there is a suitable generic for the medication you need.
For example:
Myprodol has a maximum price of R90 whereas the generics we priced range from R52 to R70
The ibuprofen brand name Nurofen costs over R10 more than the generic at Dischem and Clicks
Over the counter medication: Look for specials
Pharmacies and supermarkets sometimes have specials on well-known brands from time to time. So, stock up on your regular household medications like headache tablets if these specials are cheaper than the normal prices.
For example:
Dulcolax (30 tablets) was on special at Clicks for R69.95, compared to R81.95 at Dischem
Vitamins: Buy bulk and shop around for inhouse and alternative brands
Vitamin prices did not differ greatly between the various retailers and pharmacies, but there can be a difference in the price per pill depending on the quantity you buy, and which brand you buy.
For example:
A pack of 90 Centrum at Dischem works out to R3.70 for 1 tablet, compared to R4.50 a tablet when you buy a pack of 30
Clicks A-Z multivitamin comes in at R227 for 90, versus R343 for Centrum's A-Z multivitamin
Always remember to look at the labels and inserts so you know what is in the tablet, such as vitamin C or zinc. Don't forget to look at the dosage when comparing vitamin prices - one pill might be 500mg and another 1000mg.
Know your rights
There is a maximum charge allowed for each scheduled medication in South Africa
There are also maximum dispensing fees that pharmacies can charge for filling your prescription and giving advice
Annual price increases are closely monitored and controlled
You can view the maximum prices for medicines and dispensing fees on the OpenUp site.
Your pharmacy must be registered with the South African Pharmacy Council and have a responsible pharmacist
Note: We priced the same dosage, eg 10mg, and same quantities, eg 30 tablets, on 24 and 27 July 2020.