The pandemic and lockdown had an impact on property sales volumes and prices. Plus, interest rates are low. So, is this a good time to buy your first home, move house, or buy an investment property? It could be, but there are risks and uncertainties to take into account. Here are the most important things to consider before you sign an offer to purchase.
Property prices are low, but not alwaysWe looked at the FNB Property Barometer and Lightstone House Price Indices, two well-known surveys of the residential housing market. House prices are growing at around 2%, which is lower than inflation. This tells us that property prices are increasing at a very low rate, on average. So prices are, on average, much the same as last year.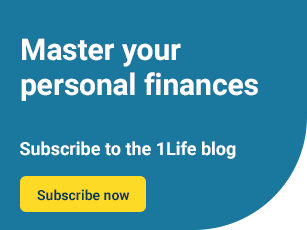 However, across the various price ranges there are some key differences.
Prices in what is called the affordable range, under R750 000, are growing at a higher rate, which means the prices are higher than last year. This is where there is a lot of demand (more buyers are looking for affordable homes than luxury homes), which means property sellers of homes under R750 000 can ask a higher price for their properties. There is no transfer duty on homes priced under R1 million, which makes them even more affordable and in demand.
If you are buying a home in this price range, you are likely to find property prices are higher than last year.
In higher price ranges, over R1.5 million, there is less demand and property prices are not growing as much, if at all. There are also more sellers in this market, which means you may be able to negotiate a lower price than the asking price, particularly if you have an eager seller.
The bottom line: While prices are not going up and there is space to negotiate on asking prices, bargains are unlikely, other than in the higher price ranges.
Caution!
Sometimes cheap is cheap for good reason. A house price may be low because service delivery in the area is poor, or because the house needs expensive maintenance, like roof repairs. Always look around the neighbourhood and ask to see body corporate accounts if you buy a sectional title to see if the building is well maintained and managed.
Be sure to lock in low interest ratesAlthough property prices are not at record lows, interest rates are. Prime is 7%. If you are going to take out a home loan, your interest costs will be significantly lower than they would have been a year ago.
Look at this example on an R800 000 bond over 20 years:
At an interest rate of 10%, the repayment is R7 720 a month.
At an interest rate of 7%, the monthly repayment of R6 202.
That's a saving of over R1 500 a month.
It is unlikely that we will see interest rates fall much lower, unless something dramatic happens. The South African Reserve Bank said on 17 September they expect interest rate increases towards the end of 2021.
Top tip
Remember that interest rates can go up over time, and in some years by quite a lot. So don't take a home loan to your limit, rather leave some room in your budget so that if rates go up you can still afford your home. You may also want to fix your interest rate, which means your rate won't increase during the term of your loan.
Be cautious if buying to rentEven if prices are low and finance is cheap you still need a good reason to buy property. It might be for a home you've longed to call your own, it might be for an investment property that you want to rent out, it may even be for a holiday home.
Buy to live in
If you are buying a home to live in, now does seem like a good time to buy because prices are not sky high, and you should get a home loan at a favourable rate. You may even be able to fix your home loan rate, although this may be higher than prime.
Buy to rent
Be careful of the warning signs – there are many.
A worrying trend is that rentals are not being paid on time. TPN surveys the rental market each month, and since lockdown there has been a reduction in the number of tenants paying their rent in full and on time. In fact, you have a one in four chance of not receiving rent on time. There are also a lot of properties for rent, which means any new tenant can shop around for cheaper rents.
So if you buy to rent, you need to be prepared for that fact that you might not get the rental you had anticipated, and you might run into problems getting rent every month on time.
Remember that when you own a property to rent you have to pay some costs, such as rates, whether you have a tenant or not. Municipal rates are increasing. And while tenants have to pay for electricity, if you don't have a tenant you may have a basic electricity cost to cover.
You may struggle to keep up home loan repayments if you don't have tenants and you have to pay running and home loan costs.
Final thoughtsSpending so much time at home in 2020 has given many of us a new appreciation for the places we live in. If you are looking to buy a first or new home, take your time finding the right home in the right location, research prices, and take advantage of low interest rates.
The bottom line: 'Buy to live in' gets a green light, but don't overextend yourself financially, 'buy to rent' gets an amber light – be careful.