Many South Africans have lost some or all of their income in the last few months and are looking for new ways to replace or top up their earnings. We went in search of four inspiring South Africans who've found ways to earn an income – either by starting a side hustle, a brand-new business, or changing their business to adapt to the new environment. These are their stories.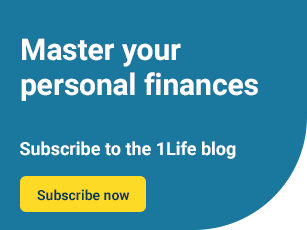 The side hustle – supplement your incomeMany of us are looking for ways to supplement our income to make ends meet, save a bit for emergencies and expenses, or even retirement. In addition to working a full-time job, Chloe runs Handspun, a business that sells handmade goods for babies. She wasn't able to sell in the first three weeks of lockdown, but the business carried on making goods in these weeks and resumed selling and distributing when regulations permitted.
About the business: Handspun
Chloe, a corporate communications manager, recently started her business HandSpun as a side hustle to supplement her salary. HandSpun sells locally handmade clothes, toys, blankets and other goods for babies. The idea dates back to 2018, when Chloe was pregnant and noticed everything, she looked at in the shops was 'made in China'. On a suggestion from her Granny Ruth she started knitting for her baby and she enjoyed the craft. She came up with the idea of starting a small business selling locally handmade goods, starting with items for babies.
Marketing: website and social media
Chloe set up a website, professionally designed by an art director/designer so that the HandSpun products would look their best. "I know how important marketing is, and making things look good. There are a lot of products out there, but you don't always get to see how good they are. I wanted our items to look as amazing as they are on a professional website," she says.
Chloe initially had help marketing her products on Instagram and Facebook, but using an expert full time wasn't affordable so she learnt to take decent photos and use the features on Instagram to improve them. She keeps on top of her social media by preparing posts in advance, on a weekend for example, so they can be posted throughout the week. In addition to focusing on marketing efforts, Chloe places a lot of emphasis on quality control.
"Sales are coming in, but development takes time," Chloe says. In recent months three retail stores have started stocking HandSpun items.
Pricing
Working out how much to charge takes a lot of time and is a learning process. Chloe says she had to find the balance between affordable prices, cost of raw materials, margin for her suppliers, and delivery costs. "I've had times where the delivery costs wipe out any profit, and where it actually costs me more than the price of the product to deliver."
Experience
"You think 'how hard can it be?' – but it is really hard. I have to deal with suppliers, make connections, market the products, and do things like cashflow. It's very different to working in a corporate," Chloe says.
The positives are many. "I've really enjoyed it, learnt a lot of new skills and met new people, many of whom have become friends. There are tricky situations you have to deal with, but as long as you tell people what is going on – that there is a delay with their order for example – you get through these and keep your customers."
Chloe says the business is a side hustle that is meant to supplement her income. "I doubt it will ever replace a salary, but it gives me a bit extra to save and maybe later on something to do in retirement."
Setting up a new business – know your marketCOVID-19 regulations left many businesses without an income during lockdown. Bruce had to temporarily close the business he ran with his wife, Jenni Gault International Jewellery Design, at the end of March. Using the skills, market knowledge, relationships with existing clients and assets he had acquired with Jenni Gault International, he started a new business, Gofa, which is now thriving.
About the business: Gofa
Bruce set up Gofa at the end of March 2020 when SA went into lockdown. Based in Port Elizabeth, the business offers a personal shopping delivery service and more, including car licence renewals. Bruce decided to use his assets, two vehicles, and offer a service to people who could not or did not want to go out. Customers send a WhatsApp message with details of what they want and Gofa picks and packs these items at shops or completes transactions at the Post Office for example and delivers. Customers pay on delivery.
Marketing
"We used some of our contacts we had through Jenni Gault International to let people know we were in business," Bruce says. Gofa also marketed on local business sites and Facebook pages such as the local neighbourhood group, and word of mouth grew. The business has a website and Facebook page.
Bruce says he came up with the name Gofa quite quickly. "I wanted it simple, easy and didn't spend too much time thinking about it. Gofa – we go for you."
Gofa is aimed at the upper end of the market, and uses a WhatsApp number, not an app. Bruce says the service is bespoke and while there are a lot of apps now available, the WhatsApp number works well for their business. "Our service is personal, and I know all our clients."
Bruce has also made arrangements with local retailers. One shop allows him in early to fill his numerous trolleys, another keeps each trolley in the cool area until the entire shop is finished. He has also made direct supplier contacts for items such as local eggs and meat.
Pricing
"We set pricing through trial and error," Bruce says. Initially they charged a flat fee based on area of delivery, but Bruce says this didn't tie in with the time they would spend on each particular order. They changed this to a percentage of the order. "I thought there would be a backlash, but there was none. Everyone was just happy they got what they wanted, when they wanted it."
Gofa now uses a combination of delivery fee and percentage commission.
Experience
"We had a fantastic response," Bruce says. "The jewellery business had to shut down in level 5 lockdown, so it was a case of doing something to keep the lights on. We had two or three orders when we started but this has grown a lot. It's worked well for me."
So much so that Bruce has brought his son on board to work with him in the business. While the jewellery business is now back in operation, Bruce has no plans to stop his new venture.
Changing the business model - home deliveryLockdown regulations created much uncertainty for fast-food, restaurant and prepared food delivery businesses. Regulations have only gradually allowed for restricted operations. Business owners like Chef Letro, who runs Jozi Dim Sum, have had to adapt, with many choosing home delivery as an option.
About the business: Jozi Dim Sum
Chef Letro trained as a dim sum chef in local restaurants like Koi and Orient - the first black trained dim sum chef in South Africa. He set up Jozi Dim Sum in 2015, selling dim sums - including the top selling Prawn and Cream Cheese - and spring rolls to markets, including Neighbourgoods Market, Fourways Farmers Market, Parkmore Market and Bedfordview Night Market.
Jozi Dim Sum markets via word of mouth and a Facebook page.
Making a change
Lockdown has been a big adjustment and the company has had to adapt. Jozi Dim Sum started offering delivery services for their dim sum, when regulations allowed, and are approaching retailers who have indicated interest in stocking their items.
The business has also started offering other items for sale, such as Soy Sauce and Chilli Sauce.
Lockdown pricing has been difficult because of the cost and time of delivery. Jozi Dim Sum offers specials such as free delivery on orders above a certain amount and specials on certain days such as Youth Day.
Changing the business model - selling onlineLockdown has been tough for businesses who rely on distributing their products face-to-face or to large groups of people. Shamila tackled this head on by not only offering the products her business Famram Solutions sells on different online platforms, but also adding new products her existing customers needed.
About the business: Famram Solutions
Shamila founded Famram Solutions in 2014. In 2016, after two years of research, Famram launched the PrincessD Menstrual Cup, an alternative sanitary product, reusable for 10 years. With the theme "Keeping Girls in Schools," PrincessD Menstrual Cup is distributed to schoolgirls, locally and internationally. The business is promoted at schools and marketed through social media on Facebook and Instagram.
Making a change
When schools were closed in lockdown, the business was badly affected leading to some changes in the business model and product offering.
"We added the product to Takealot as we feel most businesses and customers are now focusing on online transactions," Shamila says. "We have also added selected essential medical supplies, such as the Hetaida Infrared Thermometer, to the basket of products. It is the only model in SA that measures up to 15cm in distance, which is ideal for physical distancing."
Upskill – build your skills and learn how to use digital platforms
Shamila describes herself as "not complacent", which she says helped her recognise the need to change her business early on. But she admits change is not easy. Fortunately, she is focused on upskilling and has completed various courses including an MBA, which she says gave her the ability to shift mindsets when it comes to business.