Lockdown forced us to embrace new ways of teaching and learning. If learning at home, online, worked for your child, it could be a long-term alternative to conventional schooling. But will it save you money? It can but be prepared for additional costs and time demands. We did the numbers for you.
Homeschooling options
You have a few choices when you homeschool, such as teaching your child yourself, hiring tutors to teach your child, teaching with the support of an online service or using a full-time virtual school where teachers give lessons online, answer questions and assess progress. Costs differ for each option. The more interaction you have with teachers and online services the higher the cost. For example, a programme offering live lessons will cost more than a programme with pre-recorded lessons, which will cost more than a programme offering workbooks only.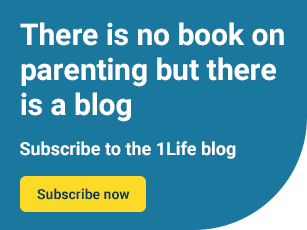 Top tips: You must register with the Department of Basic Education to homeschool your child. Registration is free.
You also need to decide on a curriculum, such as CAPS (Curriculum Assessment Policy Statement) used in SA schools, or another such as the US GED or UK Cambridge curriculum.
If you want to follow an international curriculum homeschooling may be your only choice, but these are priced in dollars and pounds so they can be pricey.
How much does homeschooling cost?
Online curriculum programmes and services range in price from a few thousand to over R20 000 a year. Some services include workbooks and software such as Microsoft Office. You will need to compare a few to see what they offer, the price and what is included in the price, to find the one most suited to your children and your budget.
Here are some examples of programme costs:
| | Organisation | Curriculum aligned to | Annual cost | Includes |
| --- | --- | --- | --- | --- |
| Grade 1 | Impaq | N/A -foundation phase learning - can be CAPS aligned or Impaq's own programme | R2 408 | Printed material, facilitator and assessment guides to record progress, parents or tutors teach children |
| Grade 1 - 3 | Brainline | N/A - foundation phase learning, based on CAPS | R5 500 | Printed modules or printable e-books, guides for parents or tutors who teach children |
| Grade 4-6 | Brainline | CAPS | R9 000 | Materials, assessment guides to record progress, online support services such as interactive lessons at an additional cost |
| Grade 7-9 | Brainline | IEB | R15 200 | Materials, assessment guides, online support services such as interactive lessons at an additional cost |
| Grade 9 | Cambrilearn | Cambridge | R56 000 | Includes live online lessons, learning content and student tracker, marked assignments and exams |
| Grade 9 | Curro online | IEB | R56 000 | Includes live online lessons, Microsoft Office and virtual robotics kit, marked assignments and exams |
| Matric | Brainline | IEB | R28 000 | Includes live lessons, resources and assessment programme |
Additional costs you may incur:
Workbooks and textbooks, which might be an extra cost if they were included in school fees. This might add a couple of thousand rand a year
Extracurricular activities such as sport, which would have been provided at school. We priced soccer at R375 per month. You may be able to find cheaper alternatives at your local community centre
Support services, such as virtual school lessons or tutors for all or some subjects. Average tutor costs are around R200 an hour, but you may pay more for specialised subjects
Devices, such as a laptop or desktop and any classroom equipment, such as a desk
Data, for online support, lessons, support services and research
Software, such as Microsoft Office or other educational tools
Potential loss in income
If homeschooling involves one parent not working or working fewer or flexi hours so they can supervise, teach and care for stay-at-home children, your household income may fall. This means that although your costs may go down, the reduction in your income may be more than the costs you save homeschooling, which may make homeschooling more expensive in the long run.
You will need to budget for outings and sports activities
Where you can save money
The good news is that you will save money on some big-ticket items such as:
School fees
School uniforms
Transport to and from school
This should save at least R1 000 a month, for many it saves around R2 000 – R3 000 a month. If your child is in a private school, you should save over R4 000 a month.
Do the sums and you will probably save
When you've looked at the costs, costs savings, and taken any potential loss of income into account you can work out if homeschooling will save you money by comparing the total net cost of homeschooling to what you are currently paying for traditional classroom schooling.
The bottom line: Homeschooling isn't free but is usually cheaper than public and private schools.
Homeschooling is growing
Parents and children are fortunate, in that there are expanding options for schooling, depending on your budget, your need for flexibility, and your child's own learning style and interests. We found a growing number of service providers and many support services, such as groups on Facebook, YouTube channels from homeschooling parents and a homeschooling magazine. We also found numerous places children can socialise and participate in activities. So if you do decide to opt for homeschooling, you won't be alone on your journey.
Completing matric through homeschooling?
Register for a matric (NSC) or similar qualification such as IEB or Cambridge A levels
Make sure the qualification is accepted at universities and colleges, and that your subject choice meets the entrance requirements
Have up to date attendance and progress records to use for applications
Find out where your child can write exams, at the department or curriculum provider