We all know that life insurance is essential if you have children depending on you. But if you don't have kids, that doesn't mean you don't need insurance. There are many other reasons you may need life cover! In fact, if you have anyone depending on your income you should have a life insurance policy.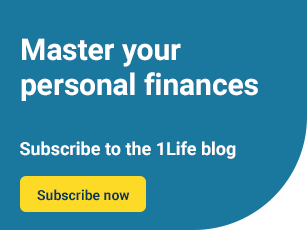 Life insurance is for more than just your kids - it's for anyone you support financially.
It's quite easy to fall into the trap of believing you only need life cover if you have children. However, there may be many other people who rely on your income and would struggle financially without it. Life insurance gives those who rely on your income financial security when you are no longer around. These people aren't always your children and may even rely on your income for longer than your children do! Here are some questions to ask yourself to check if you need life cover when you don't have children.
Are you supporting or assisting any family members financially?Think about your uncle who lives with you, the loan you gave to your cousin, the bill you pay for your aunt, rent for your parents, even airtime for your niece. That's financial assistance. How would these people cope if you could no longer offer them financial help?
If you pass on, a life insurance pay-out can offer these family members a financial boost so they can afford what you gave so generously when you were around.
Remember financial assistance doesn't have to be a regular monthly payment. It can be anything from paying for a new fridge or cell phone to paying for drinks at a family wedding. So if you are offering financial support, chances are you will need life cover.
Married or living together? Life cover is a must!Very few of us keep our finances completely separate when we are married or living together. We may pay for different things, and contribute in different ways, but we share our space and our possessions. If you were no longer around, your spouse or partner would still be liable for all the costs associated with the home you shared - and would have to do it on one income only. Could they afford this without your income? And even if you didn't earn as much as your spouse, you may have done housekeeping tasks such as cooking and cleaning, which will need to be done by someone else.
Losing a spouse or partner is tough, we miss the caring companionship, and their contribution to the home. Life insurance cannot replace a spouse or partner, but it can make sure the surviving partner doesn't have to move or downscale their lifestyle too much.
How much is your debt?Take a long hard look at what you owe to other people or institutions and add it all up to see the total amount. What happens to debt when you die? Well, quite simply, it needs to be paid. And if you aren't around to pay regularly, most of it needs to be paid at once. A life insurance pay-out could do this so your family won't have to worry about how they will pay these debts.
Some of your debt may have insurance such as credit life insurance. In this case, if you pass on the insurance kicks in and settles the debt. However, if you have debt where there is no insurance, consider life insurance which can be used to pay off these debts.
Your contribution makes a difference, when you are around and when you pass onYou probably aren't counting the many ways you contribute to your family and friends. It's just part of life and who you are. However, your financial contribution makes a difference in their lives. You can continue to make that difference when you pass on if you have life insurance to help those who relied on you.