You might feel you won't be able to take the family away this summer season, but maybe you can! If you shop for bargains, keep traveling distance down and opt for self-catering, you should be able to keep prices low. We looked online to see what's on offer and found plenty of options for affordable, self-catering family holidays for under R3500, close to major centres. Here are three examples to give you an idea of what's available. Do your own research to see what you can find near you.
Note
*Prices are for a family of four for three nights, self-catering, at rates quoted at time of enquiry.
*Examples are for illustrative purposes only - we are not recommending any individual establishment.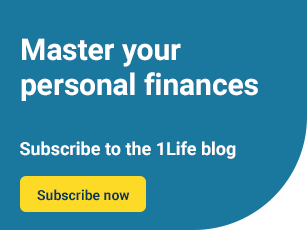 Gauteng
Roots Backpackers, Hartbeespoort
Budget double room, 2 adults 2 children, self-catering
Accommodation: R1800 (call direct, R600p/n) - R3002 (via booking sites)
Distance from Johannesburg: 74km
Petrol price: R557
Total cost: max R3558
Tel: 079 690 3837
Roots Backpackers Hartbeespoort offers rustic accommodation, with private bathrooms and outside seating areas. It has a bar and live music on the weekends. There is lots to do in the area, including hiking and exploring the dam area. It is within 5km of local family-friendly attractions like Aerial Cableway Hartbeespoort, Margaret Fairy Gallery, Hartbeespoort Aquarium, Margaret Roberts Fairy Village, De Wildt Cheetah and Wildlife Centre, and the Jasmyn Farm Weekend Market.
Oudehout Mountain Lodge, Pretoria East
Family suite (4 beds), self-catering
Accommodation: R2985 (R995p/n)
Distance from Johannesburg: 65km
Petrol price: R490
Total cost: R3475
Oudehout Mountain Lodge is a self-catering B&B in the Bronberg mountain east of Pretoria. There is a braai area and swimming pool, and a deck overlooking the beautiful natural surroundings. The area is populated with wildlife including springbok, blesbok, gemsbok and zebra. Guests can walk in nature and also visit the stables to see the horses.
Western Cape
Simonsview, Simon's Town
Accommodation: Sail Loft room: R2700-R3000 (R800-R1000p/n), self-catering
Distance from Cape Town: 44km
Petrol price: R331
Total cost: max R3331
Simonsview, in Simon's Town, offers self-catering apartments with lovely views of False Bay. Decorated in a nautical theme, each apartment has a patio or a deck with sea views, a living area and a satellite TV. There is lots to do in the area, including free activities like hiking and beaching and exploring the town's shops and other attractions.
The Internet is full of simple, affordable self-catering spots. Do your research and shop around, and you might find that you can afford that post-lockdown getaway after all.