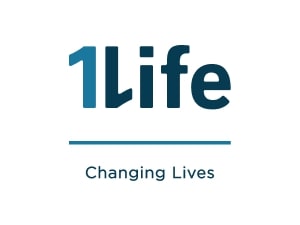 There is no doubt that carrying the life of another person in your womb is a precious occasion and one of the most exciting times in your life. Though, it can also be one of the most nerve-wracking times, filled with many uncertainties, considerations and big responsibilities to ensure that your bundle of joy is well taken care of.

Many thoughts spin in your head, from the cost of buying nappies and formula to education, and the more life changing thoughts such as, what would happen to your child if you were no longer able to take care of their needs due to an accident, being diagnosed with or seeking treatment to battle a dread disease or even death?

In addition to getting all the sleep you can while pregnant, it is also important to research what you will need to allow you to secure your child's well-being before and after they are born. To help you with your research, we have identified three steps to assist you in preparing financially and to help alleviate some key stressors during your pregnancy.

Take out life insurance: Life insurance policies give you the opportunity to ensure that your child's future well-being and financial security is provided for, should you not be there to take care of them. It is advisable to look for life insurance that offers you disability and dread disease cover in addition to your life cover, to ensure you are covered for every eventuality.

Saving for their education: Educational fees cost a lot of money, which means it's crucial to start saving early. Set a savings goal for yourself and identify how much you will need to save for your child – this is often based on the school you would like your child to attend, activities he or she may participate in, school uniforms, books, stationery transport costs and more. If you plan to send your child to a private school, you should do some research to see the cost implications and adjust your savings accordingly.

Draw up or update your will: You will need to appoint and name a guardian for your child, to make financial arrangements for them in the event that you and your partner – if you aren't a single parent - are no longer around. Your Will should be simple, yet comprehensive and clear in your instructions – particularly on the future well-being of your child - to avoid any disputes and safeguard the investments or provisions you have made for your child's future. It's also a good idea to instruct the executor of your Will to set up a trust fund for your child to take care of their needs.

These are the first of many steps that can assist you in your financial planning, but are important building blocks off which to start and ensure that not only have you covered the fundamentals, but that you have peace of mind. Remember too that as your child grows up, your life insurance needs may change, so it's important that you have an insurance provider that can adjust your cover with your adapting needs.

Today, pre-birth financial planning is a whole lot easier than it used to be – you can access many direct channels and tools to help you make informed decisions, as well as a number of financial service providers with various products to choose from that will help you plan, save and prepare for your child's future.

Don't wait for the time to pass you by, protect your child by making financial planning part of your pregnancy journey and in doing so - part of your lifestyle!