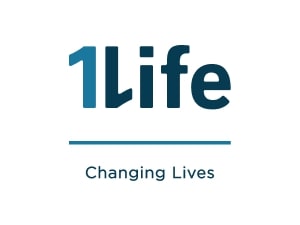 The festive period is often marked with excessive amounts of food; colourful decorations; longer shopping hours and special offers on everything from the latest gadget to the must have kiddies toy. Often even the savviest of people are easily caught up in the fun festivities of this 'silly' season and become a lot more self indulgent in both their diets and money spending habits.

So, if you are feeling a little bloated and guilty when looking back at what you spent over the festive season - maybe you're even feeling overwhelmed or stressed for spending on credit and find yourself more indebted - here are eight easy to follow steps that may help you. Like a detox diet that helps you to cut out the 'bad' foods to refresh and revive your systems, this detox is similarly aimed at cutting out the indulgent spending habits and getting you in fitter financial shape for 2013.

1. Start with your measurements. With trimming anything – including debt – you need to have a full view of the problem, so write it all down.

Make a list of each creditor that you now owe money to – banks, clothing accounts, etc – and list the monthly repayment instalment next to these creditors and the repayment term required, i.e. six or twelve months or longer. For example:
Car repayment (R 2 999.99 per month over 60 months)
Sport Scene (R250.00 per month over 6 months)
Credit card (R399.00 per month over 12 months)
2. Identify the 'excess'. Once you have a full view of your debt differentiate between long-term repayments, like a bond or car, and those short-term ones, like a credit card or clothing account, which may be deemed as unnecessary 'excess'. You may even separate your creditors by name into groups based on the repayment terms (i.e. short-term as 6 months, medium-term as 12 months and long-term for big ticket items like a house or car that are financed through a bank).

3. Set a monthly budget. Start by listing your regular monthly expenses, such as rent or bond to car repayments and petrol or other travel expenses. Don't forget to include all your medical aid or insurance policies, groceries, etc. Then tally these up with all the instalment repayments that you need to make on a monthly basis.

4. Count cents like calories. With every cent of extra cash you have - no matter how little - pay the shortest-term debt that charges the highest interest rates first, as the longer you owe these creditors the more money you will end up having to pay them in interest. Once these are paid off you can turn your focus and extra cents to paying off the medium or longer-term lower interest rate debts.

5. Set reasonable targets. It's hard to achieve anything without clear goals in mind. It's critical that you are reasonable and set deadlines as to when you aim to repay the debt. These targets or deadlines should also be based on paying shorter-term higher interest rate debt off first and then moving onto medium- or longer-term ones. This doesn't mean not paying one creditor, they all need to be paid, it merely means that every extra cent should be paid as set out in point 4.

6. Take responsibility. Where your monthly expenses may far exceed your monthly earning capacity and perhaps you are not able to make the monthly instalment payments, speak to the creditor and try to renegotiate payment terms with them. However, once these terms are agreed to, make sure you stick to them.

In more extreme cases, seek out debt counselling – in some instances you may need to apply for and undertake counselling with the National Credit Regulator.

7. Ensure your family is protected. If you are heavily indebted it is important to have a life insurance policy, which will help your family cope financially in the event of your untimely death, as this policy will ensure your family can cover all debt you may owe to creditors.

8. Stick to the detox. When trying to trim your excess (bad) debt it is critical that you don't take out any additional credit and ensure that you manage your day-to-day expenses strictly and persevere. Every payment is a step closer to being financially free.

Like all detox plans, you need to focus and stick to your end goal. The road can sometimes be tough, but the reward of financial freedom is well worth it and life changing.