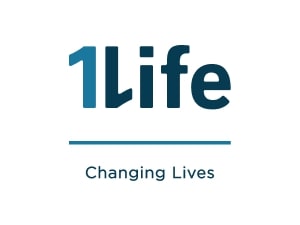 Recent insights by LifeQ and 1Life Pulse indicate that only 40% of South African consumers are getting the recommended amount of sleep each night, with people younger than 30 getting the most sleep – over 7 hours a night!
If you're older than 30, it seems you are getting less sleep – according to the data. Similarly, for those lacking sleep, not only are they not getting enough of it but, they also experience 37 minutes of interrupted sleep on average, each night.
World Sleep Day, which is aimed at raising awareness of sleep as a human privilege – a privilege that is often compromised by the habits of modern life – this year examines the theme of 'Quality Sleep, Sound Mind, Happy World'. And the reality is that quality sleep is evading many.
As part of their World Sleep Day initiative, 1Life Insurance, together with LifeQ, set out to understand South Africans' relationship with sleep in a first objective population-based study using LifeQ powered wearables - the results of which shows that our sleep habits leave much to be desired!

"Sleep is so important for one's overall wellbeing. Getting enough sleep is essential to development, repair function(s) and memory consolidation. Chronic sleep deprivation can even affect your appearance as well as your physical health. In fact, we know that chronic sleep deprivation is associated with some serious health effects, such as high blood pressure, diabetes, heart complications or stroke. Other potential problems include obesity, depression, impairment in immunity and lower sex drive." says Anton Keet, Head of Risk Services at 1Life.
A lack of sleep is becoming quite common given the long working hours of many, or the need to binge watch a series or just simply enjoying the night life. The results of the 1Life and LifeQ study shows that only 40% of people are getting the recommended 7-9 hours of sleep with only 10% getting 8 – 9 hours of sleep - South African is clearly a sleep deprived nation.
"So much about our daily wellbeing is reliant on good sleep, including our immune system, yet almost half the South African population does not get enough sleep. Apart from compromising one's immune systems, insufficient deep sleep specifically impacts our recovery and readiness to train, as well as our brain's ability to clear substances that impairs cognition and productivity," says Laurence Olivier, LifeQ CEO.
The data shows that users on average have 37 minutes of interrupted sleep during the night. Although waking up once or twice briefly during the night is normal, interrupted sleep could prevent you from getting deep, restorative sleep. This in turn may result in various side effects including daytime sleepiness, increased stress, irritability, and decreased creativity.
The research further shows that adults go to sleep on average between 22:00 and 00:00 with an average adult sleep start time of 23:06.
"The good news is that on the weekends, we rest!" says Keet.
The greatest amount of sleep was measured on Saturday nights (average of 7 hours and 22 minutes) – despite people going to bed the latest on this day, as they are waking up 1 hour and 15 minutes later on Sunday mornings.
"While Sunday evenings see people going to bed the earliest, come Monday – we are back into our weekly habits. It is here that we need to start making changes for the greater good of our overall wellbeing and health. A good start is being able to track and review your sleep cycles and actively prioritise sleep requirements around your schedule and from here understand what triggers are interrupting your sleep or night pattens to make the necessary adjustments. Technology has made this easier. 1Life Pulse policyholders are able to track their sleep patterns throughout the night with the sleep tracker on the VeoSens App paired with the LifeQ powered Samsung Galaxy Watch Active2," Keet says.
"Sleep is not just a thing we do, but it is incredibly important for our mental and physical well-being – one we shouldn't take for granted," concludes Keet.