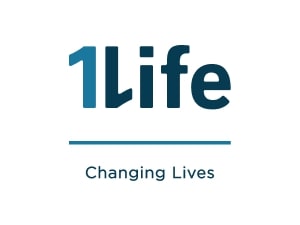 Do you consider yourself a healthy person? Today, the average life expectancy of South Africans is 59.6 years,1 compared to other countries, where life expectancy reaches 70 years or more. Hence the importance of ensuring you prioritise the health and well-being of yourself and your family. It is no secret that poor health will both reduce the time you have in this world and your capability to live the life you want to live.

However, there is more to living a healthy lifestyle than just eating a balanced diet, not smoking and drinking in moderation. For a person to try and gain the full benefits of a healthy lifestyle, close attention must be paid to exercise, emotional well-being as well financial well-being by managing your finances effectively. It is undeniable that our physical health and financial stability directly impact our emotional well-being – and our emotions often affect our reasoning when making decisions – making these three states fundamentally linked.

Becoming a healthier person
The healthier you are, the higher the probability that you will live longer and the less likely you are to fall ill with a dread disease like cancer, heart problems or organ failure.
Being active, is top on the list however, some indirect benefits include: reduced stress, improved sleep, better circulation and a happier you through regular exercise and weight management.
Following a healthy and balanced diet - research has shown that vegetarian diets or a diet high in fruit and vegetables can lower your blood pressure. Eat colourful fruits and vegetables each day and reap the benefits.
Try to manage the stress in your life. Stress is unavoidable most of the time; however, it can be managed by making sure you deal with the problems that may cause tension, productively and sometimes voicing concerns in the right way instead of bottling your emotions.
Ensure that you regularly get 6 to 8 hours of sleep a night, which can help your body recover from past stress and be better prepared to deal with new stresses that arise.
Life insurers will evaluate your cover premiums based on your lifestyle so in essence the healthier you are, the cheaper your premium. There are other factors that will be taken into consideration such as your family's medical history, try keep that information on hand, taking note of this should also help you realise the importance of staying healthy to try minimise the influence that your family's medical history will have on your future.

Making healthier financial decisionsInvesting in your and your family's health is very important to your overall financial security. Being healthy will ensure your ability to keep earning an income to pay for your living expenses; your children's education and your savings for retirement, etc. Being cognisant and wise around your money to proactively manage your wealth portfolio can have good implications on your general health and reduce life's stresses. Some quick tips include:
Most South Africans rank personal finance as a huge stressor in their day-to-day life. Start by working out your monthly budget by writing down everything you spend. This will help you see where your money is going, allowing you to spend more wisely and save more to invest for the future. If you need help, with debt or tips and tools to help you manage your finances visit www.truthaboutmoney.co.za for more information.
An easy way to build a savings is to pay yourself first - deposit a percentage of your salary every month into a savings account as soon as you get paid. That way you are less likely to spend impulsively.
Ever wonder why women live longer than men do? Research suggests it may be because women talk about their problems. So, if you find yourself in a financial bind or even get caught in a bad debt trap and feel like you are sinking, never shy away from asking those who are more knowledgeable for guidance or advice.
Learn to live within your means– don't be tempted to apply for credit you do not need and learn to delay gratification. This doesn't necessarily mean you have to deprive yourself of the things you really want, but rather understand the importance of financial planning and being able to really afford the things you want.
Long-term insurance should always be considered in your financial planning as its serves as an income replacement tool, which will provide a payment to your nominated beneficiaries in the event of your death or disablement. Life insurance aims to cover any debt you may have and provide for any future expenses, such as education costs of your children and daily living expenses. When looking at life insurance, it's important to know what your needs are, at your specific life stage, and choose a policy that will cater for those needs when you are no longer able to.
Like everything in life, your body needs routine maintenance. By adopting good habits all-round you will undoubtedly remove some of the stresses in your life which in turn will lead to a healthy mind and body. Make time to look after yourself and plan for the future and you will reap the long term benefits to ultimately change your life for the better.
Reference/s: