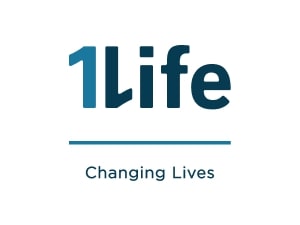 By 1Life
As a parent, you're likely to remember the details of your child's birth so vividly - from the first time you held them in your arms, to the thoughts that ran through your mind in that very moment. You will also probably remember all the goals and dreams you had for them, as well as your own hopes of ensuring you could afford them the chance to live a life full of opportunity. Think of things like sending them to a great school, or investing in that extra-curricular activity that they may excel in. For these goals to be realised, you need to make sound financial decisions now, which will benefit them, even in your absence.
In 1959 the United Nations made the decision to set aside the 20th of November each year, to showcase the need to improve the welfare of every child, and today it is known as Universal Children's Day.
So this Universal Children's Day, why don't you revisit your children's financial future? Make sure that you have taken the necessary steps to protect it as well as encourage sound financial management. 1Life shares some tips on how:
Be your child's first teacherThe first step towards protecting your children's financial future, is to teach them how to be financially savvy from a young age – teach them the value of waiting and saving before getting that expensive PlayStation game or branded clothing item. Teaching them to develop these habits while still young provides them with the ability to save for those things that they really want, as well as eliminate cultivating a culture of instant gratification.
The key thing to remember is that teaching them to become more financially savvy through words is just half the battle won. As a parent, you need to mirror this behavior through your own individual actions, by becoming more financially literate and empowered around your own finances. This can be done by undertaking a financial education course that covers all things finance related including: debt management, budgeting, wills & estates planning, and more.
Plan now for the futureSecure your family's financial future in the event that something should happen to you. A long-term insurance policy, for life, dread disease and/or disability, will help take care of your loved ones when you are no longer able to. Furthermore, your children's education is another very important consideration that you need to make, in order to create a solid financial future for them. To do this, you should plan ahead to keep up with the rising costs of education by investing in an educational trust/policy to take care of all future costs in this regard.
You can even start small by opening a savings account, and putting away a small amount each month.
Protect their heritageOnce you start building wealth, ensure that your children can benefit from it by drawing up a will and planning the division of your estate and belongings. Regardless of how much you have, it is important that you leave your children a strong foundation on which they can build their lives. Today, there are services that can teach you about how to draw up a will to ensure that you are more comfortable to do so effectively and so that it serves your family as intended. We understand that 'death and money' are topics that not everyone is comfortable to speak about especially when there are children involved. However, by not having a will with clear instructions in place, you risk putting their very future in jeopardy given that should something happen to you, your assets and finances end up intestate (occurs when someone doesn't have a will upon death). This process takes a substantially long time to wind-up and can leave your family with frozen assets, financial constraints and unnecessary stress.
So, this year, commemorate Universal Children's Day by becoming an even stronger ambassador for your children's rights and their future. Give them a head start towards the successful financial future they so deserve and ensure that, should anything happen to you while they are still reliant on your income, they have the building blocks to a solid financial future and are equipped to face life's financial hurdles effectively.