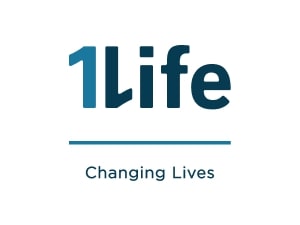 There's a common expression that goes – Prevention is better than cure. This wise saying, has for years been used to encourage one to be proactive, and tackle a problem or issue before it becomes larger or more serious down the line. On the other hand, this expression is also commonly used to prompt people to take control of their health by going for regular tests and check-ups, to help identify any potential alarm bells, as early on as possible. This couldn't be more important when tackling a disease like cancer.
In fact, if we consider reports1, that the number of cancer cases in South Africa are expected to increase by 78% by 2030, then it is imperative that people are being more proactive, and also putting measures in place to help manage a potential cancer diagnosis.
As we cast a light on World Cancer Day, aimed at raising awareness about cancer, as well as the importance of prevention, detection and treatment, let's take a look at a few preventative measures that you can put in place to help reduce, as well as manage your risk.
Changing your lifestyle
There's no denying that the modern world that we live in today, is highly demanding. It's fast paced, and in some cases, highly stressful. Unfortunately, trying to survive in today's 'hustle and bustle' can result in you neglecting your health, making you prone to a range of health issues including high blood pressure, obesity, heart disease and sometimes even cancer. In fact, a report2 by the World Cancer Research Fund International has revealed that there is a direct link between obesity and 11 types of cancers, which further reinforces the need to adopt a healthy lifestyle, as a form of cancer prevention.

However, let's face it, it's easy to get caught in the day-to-day rush, but there are small lifestyle changes that you can make, like ditching canteen food for homemade lunch with less sugar, and more fruit and vegetables, for example. Over and above your food choices, get moving and schedule regular exercise into your routine. This doesn't necessarily have to involve a trip to the gym, and instead you can do home-based workouts like a walk around the block. The general rule of thumb is to do at least 30 minutes of exercise on five or more days of the week.


Early detection
With dread disease like cancers, early detection and regular screenings could increase your chances of treatment and recovery, and improve your overall prognosis.

Therefore, make it a priority to schedule regular check-ups, particularly at each decade of your life. For example, a woman in her 30s would need to go for breast, cervical and skin cancer screening. While the risk of cancer varies from person to person there are broad guidelines of what to do when, in terms of screening for the disease. Additionally, getting educated about your family history and genetics forms a critical part of early detection. So, do your research and find out if anyone in your family has previously been diagnosed with cancer, and if so, what type, as your family history can make you predisposed to developing certain types of cancer3.


Make financial provision
It wouldn't be called 'life', if there weren't uncertainties nor the unexpected moments. So, while you can put measures in place to lower your risks of a cancer diagnosis, should the unexpected occur, and you are faced with a cancer diagnosis - does your current financial plan make provision for all your medical bills? Not only this, if you had to take time off for treatment, will your family be able to cope financially?

If not, this is something you need to start thinking about, given that cancer treatment ranges from about R650 – R2 500/month (hormone therapy), R50 000 - R140 000 for surgery, R112 000 for 6 weeks of radiation treatment, all the way up to R140 000 for 6 cycles of chemotherapy4. A great way to do this, is to invest in a dread disease policy that will help cover your treatments that aren't covered by medical aid, while also sustaining your family's quality of life in the event that you are no longer able to work due to your condition.

While taking preventative measures doesn't completely eliminate one's chances of being diagnosed with cancer, it does go a long way in identifying any potential risks, as early on as possible. More than this however, by being proactive you are able to put financial measures in place, now, that will help ensure that have the financial protection you need to focus on your treatment, knowing that your medical and day-to-day expenses are covered.
References:
1. https://www.health24.com/Medical/Cancer/Facts-and-figures/South-Africa-78-increase-in-cancer-by-2030-20120721
2. http://www.cansa.org.za/adopt-a-balanced-lifestyle/
3. http://www.cansa.org.za/files/2017/04/Fact-Sheet-Genetic-Testing-for-Cancer-web-April-2017.pdf
4. https://www.moneyweb.co.za/in-depth/features/counting-the-cost-of-cancer/