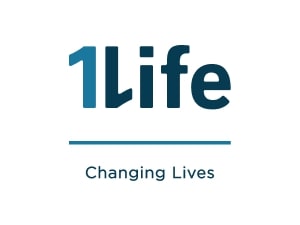 Getting into the habit of being a healthy womanCalling South African women independent is an understatement! History shows that they are so much more than that, and their strength often extends to areas far beyond what was thought possible. Since 1956, when thousands of women marched to the union buildings to protest against pass laws and inequality, South African women have been breaking stereotypes and in so doing, have become a force to be reckoned with.
However this doesn't mean the average South African women's life has got any easier. The world we live in requires that a woman delicately balances how she cares for her family, her career and her own well-being. This is no easy feat, considering that women generally go through so many different life stages, each with its own unique challenges. Whether juggling work responsibilities, moving into a new home, getting married, falling pregnant or providing for the family (and in many cases, the community). Both emotionally and financially, all women face varying pressures on a daily basis and more often than not, these pressures leave little time to plan for their own well-being.
So wouldn't this Women's Month be a great time for women to encourage each other to celebrate their combined strength and successes, and invest in their greatest asset – themselves. This begins with planning to improve personal health and financial wellness where some key considerations should be a priority.
Early detectionOften a woman's own healthcare needs are neglected because they are worrying about others. It is important that women find the time to go for regular check-ups. Pre-emption is better than cure, and regular visits to the doctor can help identify and treat any problems, as well as spot early signs of a more serious illness or dread disease. There are also a few check-ups that every woman should have at least once a year, including pap smears, mammograms, as well as testing for skin cancer, diabetes and bone density. People only get one body so they should do all they can to take care of it.
Healthy livingRegular exercise increases the circulation of antibodies called macrophages — the cells that attack bacteria. Additionally, it promotes good circulation, which boosts the cells ability to fight viruses.1 Furthermore, eating a healthy and balanced diet that provides the right nutritional value can boost the immune system. For those days when the body feels a little sluggish, taking a daily supplement can give added protection against common viruses, such as a cold or the flu. Some of the most potent flu-fighting nutrients are vitamin C with its immune-boosting properties, vitamin E which is high in antioxidants, Echinacea (helps prevent and treat invasive viruses and zinc which helps white blood cells fight infection.2
Financial planningWhile women in South Africa have made incredible strides towards equality in the workplace over the last few years, there remains a large under-provision for retirement and financial planning compared to men. Considering that women often live longer than men, there should be an added emphasis on the need to plan carefully.
Taking out life insurance is a good way to kick off a financial plan as this will help ensure that any debts can be paid towards if the unthinkable happens. It's important to remember that many women in this day and age are key contributors to the family's finances, if not the primary breadwinners, so they need to find a policy where the benefits are tailored to their specific needs in relation to their current life stage. As bread winners, it is also imperative that their income is protected.
Author Denis Waitley once said that time and health are two precious assets that we don't recognise and appreciate until they have been depleted. With that said, like everything in life, the body needs routine maintenance and by keeping it in good condition, people can live longer and happier lives with more time to spend with those they love. Isn't it time that women made time to look after themselves and planned for the future, where they will reap long term benefits?
Reference/s:
1 http://www.health.harvard.edu
2 http://www.signsofthetimes.org.au