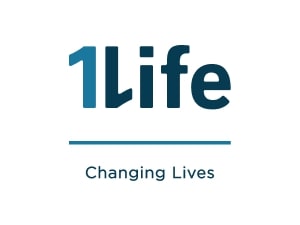 With the budget speech around the corner, many are expecting that consumers will have to be more vigilant than ever in managing their finances. However with the recent repo rate increase, rising fuel prices and the arrival of e-tolls, are we fighting a losing battle?

While economic figures indicate that poverty has declined in the last 20 years, inequality has not, with the richest 10% of households still acquiring more than half of the national income of the country.1

Laurence Hillman, MD of 1Life says: "There are many challenges to overcome, but the most basic one – especially in the face of these rising economic challenges - is for people to become financially literate and understand how to manage their money and get the best value from it - which is only achievable through education."

Hillman continues: "Lack of this type of financial literacy culminates in bad money management, indebtedness and ultimately contributes to poverty. Now more than ever financial education needs to form a key priority in South Africa – identifying the major issues facing citizens when it comes to financial well-being, and ensuring that they are educated to better understand and manage their personal finances."

"People go to great lengths when researching which cell phone or latest gadget to buy. However, when it comes to researching financial products, such as investment products, disability or life plans, the same type of effort and interest to understand these products does not necessarily apply," Hillman adds.

Hillman points out, the difference is that the financial products don't offer "instant gratification", but are more of a long-term financial commitment which people battle to relate to.

"Businesses and government need to collectively focus on consumer education and the importance of these life changing products, to help manage one's finances and the benefits thereof. Having said that, overcoming financial illiteracy requires people to take responsibility for their actions, which in turn calls for constant engagement to understand the risks and rewards of proper financial management, and an awareness of the impact that living on credit will have on their financial well-being," Hillman says.

"In the face of the impending budget speech, there is no doubt that many consumers will again feel the pinch as they deal with rising taxes, increased spend required to boost our economy, coupled with their existing expenses, bad debts and the continued costs of managing of their money. For this reason, it is critical that consumers start taking a more active role in understanding their finances - ensuring that they are in a position to reduce their expenses and truly start saving for their future."

"Taking that first step is vital, and if the basics of financial literacy and wealth protection can be tackled, our country will be in a better position to control the financial future of South Africa, ultimately aiding the growth of the economy – which is critical to ensure that we remain competitive both in Africa and the rest of the world," concludes Hillman.
Reference/s: