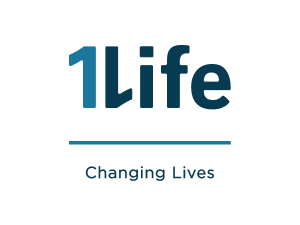 So many consumer's today are all about 'the steps' and the devices that monitor these – trying to see how quickly they can get to 10 000 steps, or how many points they will earn, or if they do, are they beating Mrs. Jones down the road.
However, these devices are actually capable of doing so much more for consumer's health and finances– if fact, they can also change the way you grow your life insurance, your financial goals and even detect if you may have contracted Covid-19.
Wearables are no longer a fashion or health accessory, and today, they have changed the insurance space, such as medical and life insurance, for the better.
Today, through products such as 1Life Pulse, consumers are now able to grow their 1Life life cover simply by wearing their linked wearable device and making small, incremental positive lifestyle changes. Would you ever have thought that getting a better night's sleep or getting a little more exercise and maintaining a healthy heart, would directly increase your insurance cover?
Well, 1Life Pulse now offers you a sophisticated lifestyle monitoring and management system that tracks and guides heart activity and sleep – to help monitor your overall wellbeing. This means that every time you choose to get a little extra sleep or go for a walk, for example, you're likely to grow your life cover by up to R16 320 per month, starting from day one. Over two years, policyholders are able to grow their additional life cover by up to R500 000, as they grow their wellbeing.
"Wellbeing is so much more than a good diet and regular exercise and we are on a quest to help South Africans realise and achieve this. We can't all be athletes or go to the gym, especially now with social distancing - but we can all do the activities of 'life' well," says Laurence Hillman, CEO of 1Life.
In addition to helping to grow your wealth, wearables are also infiltrating into the physical health space – which is very needed - with Covid-19.
1Life Pulse has already made these wearables and biometric data available to end users, and the next step is to provide them with the Covid-19 screening solution, giving peace of mind around the state of your health – instantly - so not only will you know if you are okay, but you will get a warning around changes detected, some of which may signal the onset of Covid-19. This is revolutionary for the long-term insurance sector and is, yet another way wearable technology is changing the sector's approach to clients and their wellbeing.
"Recent studies globally have indicated that wearables, and the biometric data that they collect, can be used as early warning indicators of Covid-19. However, nothing informed the user of this data to allow them to take precautions or seek medical assistance – until now with the LifeQ Covid screening app!" says Laurence Hillman, CEO at 1Life.
"Products such as 1Life Pulse and the LifeQ Covid-19 screening app, are a new way of long-term insurance and health monitoring, which we believe will be the way of life cover in the future," says Hillman.
In fact, wearables are changing the insurance landscape drastically, offering insurance companies a way in which to empower their policyholders around their health and wellbeing, and a growth in their life cover as well.
"Our belief is that a 1Life policy should offer consumers the opportunity to protect their financial future and we are fortunate to have devices and products on the market to help not only monitor areas of wellbeing - but that help keep you on track and reward you for your achievements. More than ever, it is this assisted monitoring of health that will go a long way in helping consumers stay focused when it comes to both their physical and financial wellbeing," concludes Hillman.
To take advantage of 1Life Pulse and the recently launched LifeQ Covid-19 screening app – click here!