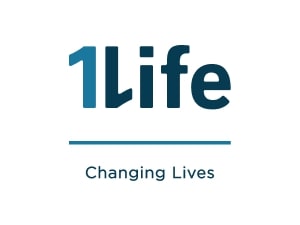 Most people will spend time investigating the benefits of a new phone, computer or even a car before making a decision to purchase it, yet when it comes to life insurance many don't understand the different levels of cover available, and if the cover they have is right for their needs.
Like buying a house, or choosing the right school for your children to attend – choosing the right life insurance is one of the most important financial decisions a person can make, but one that is often misunderstood by many consumers.
In 2014, 1Life paid out 34% more claims for deaths due to natural causes, than for those due to accidental or unnatural causes.
Recent research findings also state that 35% of patients admitted to the general wards of South African hospitals (i.e. not for an emergency) died within 12 months of discharge1. This is a good reason for South Africans to ensure that they understand the differences in the levels of life cover that they have and are fully aware of what they are covered for should the unforeseen happen.
A good place to start is to understand key facts about life cover and what the implications of only being covered for accidental death are.
Definitions:
Pure life cover: this is life insurance that pays out a lump sum in the event of the death of the life assured, whether the death is caused by natural or unnatural (accidental) means.
Accidental death cover: as the name says, this only pays out if the life assured passes away due to an unnatural or accidental cause defined as "a sudden and unforeseen event occurring at an identifiable place and time, which has a visible, violent or external cause".
Differences in premiums:The premiums for pure life cover are generally more expensive than accidental death cover premiums as the life assured is comprehensively covered for various causes of death - as such, the insurer has more factors and risks to consider when offering cover. While the premiums for accidental death are more affordable as the life assured is only covered for death as a result of an accident.
What are you covered for:
Pure life cover provides cover for natural and accidental causes of death, including suicide: depending on the policy terms and conditions. Natural causes are primarily attributed to an illness or an internal malfunction of the body not directly influenced by external factors, examples include dread diseases, such as cancer, organ failure, heart attacks etc. Certain pure life cover policies may include a terminal illness benefit that will pay out while the life assured is alive should they be diagnosed with a terminal illness
Accidental death will only cover you in the event that your cause of death is classified as accidental: the result of injuries that were suffered during an accident, an example of this is a fatal car accident, murder, work related incident or death as a result of once-off participation in a hazardous activity such as skydiving.
Underwriting requirements:
For pure life cover, the insurer requires a risk assessment of your current lifestyle and health factors, to identify the premium rate that you would pay: the higher your health risk, the higher the premium. Traditional insurers may require a full medical examination, whilst others may simply require an HIV test to provide this comprehensive cover. After completing the underwriting processes (timelines will be dependent on the insurer), the product supplier will confirm with the policyholder whether the cover is accepted, accepted on revised terms, or declined.
With accidental death cover, the product supplier will cover you with minimal underwriting due to the uncertainty of this unforeseen event occurring, where family history of illness and other factors considered for pure life cover has no impact on this type of cover.
Waiting periods:This is the period of time, in months, that must pass before your cover comes into effect - this time period will vary depending on your insurer. While pure life cover will include different waiting periods for specific causes of death, there is generally a very short waiting period for accidental death (if not covered upon the policy commencement date) and cover for natural death comes into effect at a later stage – the industry standard is around 12 months, while the waiting period for suicide may be longer. In terms of a stand-alone accidental death policy, you will probably be able to enjoy cover in a relatively short period of time, similar to that of the accidental death cover waiting period on a pure life policy.
It is important to think carefully about what level of cover you require – to maintain your family's current financial standing should something happen to you – however, be clear on what you are getting by doing your research and ensuring you are well covered.
It is also important to remember that while life cover makes provisions for many causes of death, and accidental death cover protects you for unnatural causes, these do not cover you for dread diseases or disability, the benefits of which are designed to help you manage the implications while you are still alive. As such, it is advisable to speak to your insurance company to conduct a financial needs analysis to design a financial plan tailored to your needs and budget.
ConclusionAnd then, lastly, it is important to remember that as a policyholder, you should ensure that your premiums are paid on a monthly basis. Failure to pay premiums will mean that your policy may be cancelled and should you choose to reinstate your cover, could result in new waiting periods being applied. Ensure that you read through the terms and conditions of your policy and fully understand what you are covered for and the reasons a claim may not be paid.
Take the time today to ensure peace of mind for your family, knowing that you are financially secure should the unforeseeable happen.