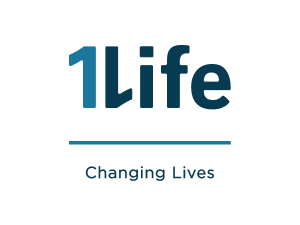 For the past two years, the impact of the pandemic has driven most of the conversation around the insurance sector – where its headed, how it will shift and change, the role of digital and the changing demands on both the industry and the stakeholders it engages.
Where we are headed as a sector
And while those discussions are far from over, there seems to be more stability around where we are headed as a sector, and technology remains the core determining factor.
According to a recent KPMG survey, there are a few key areas that businesses will be considering into the near future – all of which are pivoted around technology. If we consider these elements, they are all crucial to business success and meeting consumer demands and as such, technology into 2022 and beyond will continue to dominate boardroom decisions.
The shift in technologies
Let's look at the shift in technologies and what this means for the changed consumer.
Automating workflows and Artificial Intelligence (AI) - History has proven to us that the automation of workflows within the insurance environment is critical to reducing turnaround and ensuring solid customer experiences. In fact, research shows that such automations can reduce paperwork by almost 80% and increase claims processing by around 50%. However, it is not just about claims processing but also about intelligent underwriting, especially for the adviser building up in a tough competitive environment. AI has transformed the way the sector works in this regard and intelligent underwriting, built within the policy engine, ensures that the insurance application process is convenient, and uniquely aligned to the needs of the client. This generates a premium suited to the client's affordability and life stage, while providing real, personalised policies and financial protection. It is becoming ever more critical to meet consumer expectations around price, personalisation and immediacy.
Machine learning - Optimising processes and reducing redundancy is critical in the insurance space, and therefore, technologies such as robotic process automation, and machine learning are crucial to the mix. Such technology is enabling consultants to focus on servicing customers' immediate needs, instead of tasks that can be easily automated and processed. Machine learning that happens over time when implementing such technologies also means that insurers are creating scope in the advice, fraud prevention, risk management and sales environments. This gives them not only a competitive edge but, importantly for the business, optimises processes, productivity and essentially profitability. And, for those that service the adviser market, it is offering them a unique edge in providing real time policies to their clients and optimising the customer experience.
Remote acceptance and self-servicing platforms - Consumers are demanding quicker turnaround and the opportunity for full transparency of the process – and they want all this securely. Therefore, being able to offer a secure process for clients signing up a new policy, for example, in the comfort of their own home through a One-Time-Pin (OTP) verification, is the norm. Financial institutions have been doing this for years, and insurers must do the same. The personal interaction with the client must remain however – financial advisers should make use of remote interaction processes to bring both technology and the human touch into collaboration for the best, most efficient outcome. This transition from purely human to a hybrid of both has also enabled consumers to access self-servicing platforms and update their own details and add/remove existing products quickly and safely. It also enables insurers to provide a communication and education platform, especially for clients without an adviser.
If we don't adapt, we will be left behind
These are just a few of the many technologies driving the insurance sector forward. If we, as insurers and advisers, are not creating opportunity for quicker, easier insurance that offers transparency, personalisation and efficacy with the backing of the right advice and technological support, we will certainly be left behind.
Kobus Wentzel
Head of Distribution & 1Life Vantage