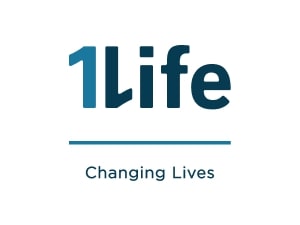 Purchasing a home for the first time is as nerve-wracking as it is exciting. There's that first turn of the key in a lock that only you have access to, the idea of painting a room bright green because you can, or indulging in the spontaneity of going to the SPCA and getting/rescuing a puppy because now you have the space - what could be more exciting than making the leap from tenant to first-time homeowner? Getting swept up in all the excitement is a wonderful feeling, but it's important to keep your head so you don't make mistakes that put everything you have worked for at risk.
Laurence Hillman, MD of 1Life says: "It takes level-headedness and a large amount of patience to read through and understand the contractual and financial jargon that go along with all the negotiations and paperwork involved in buying a property. It is worrisome that many people, one both sides of the transaction, fail to ensure the terms and conditions are understood by all the parties. However if carried out correctly, purchasing a property is a way of saving for the future, by investing in one of few assets that increase in value as time goes by.
Doing your calculationsBuying a house is one of the most expensive purchases you will probably ever make, which is why when you apply for finance to buy the home of your dreams, banks will look at all of your financial obligations. And if you have enough for a deposit, banks are far more likely to grant you the home loan and offer a more favourable bond rate – saving you thousands in interest over time.
Before you even start house hunting, add up all your current monthly expenses, minus your rent of course. Then add the costs that will relate to the house such as bond repayments (don't forget about credit life insurance), levies, municipal accounts including water, electricity, rates and taxes, as well as buildings insurance. Once you have calculated these, you can establish whether or not your additional expenses will exceed your monthly income. It may be a good idea to draw up two budgets, one that will be your normal household budget for the month, and another which includes once-off additional costs that could arise, including the electricity deposit, transfer duties, attorney fees, even the cost of hiring a moving company.
Where are you in your life?It's important to take your current life stage into account. Are you living alone? Planning to get married? Starting a family, opening up a business? And while you consider your life stage, also take the time to think about what you want in a house, do you like to entertain and need a big kitchen, or are you the handyman type and need space for your tools, how much space do you need for cars, how many rooms do you need, are you looking for a low cost fixer-upper etc? Take everything into consideration, as you don't want to purchase a house that doesn't meet your current and/or long-term needs.
Insurance to keep the roof over you and your loved ones' headsOnce you own your own property, it is important that you insure the physical property against damage – you need to ensure that it is covered for what it would cost if the entire property was destroyed. However, Hillman warns, that is not the only insurance you need.
Most banks these days insist on life insurance when you apply for a loan, as a means to protect their investment in you. This life cover also ensures that your family is not left with the burden of paying a home loan they can't afford – should anything happen to you.
"If you share your home with anyone who relies on your income to help pay the bond, you will need life insurance that specifies that person as a beneficiary, so he or she won't lose the house if you pass away unexpectedly. Similarly, disability and dread disease insurance help replace your income if you can no longer work to due illness or permanent injury."
Remember to find a provider that takes your life stage, affordability and individual policy requirements into consideration. This means you will have the opportunity to partner with a reputable and well-established insurance company who can guide you through the process.
Don't be afraid to seek adviceWhile some consumers still prefer to research the market themselves, it is also a good idea to seek financial advice that will take your entire financial situation into consideration. Also, partner with a reputable estate agency that will assist you in finding your perfect property, as well as provide a bond originator for you - the bond originator will do hard work of finding the best repayment rate for you.
As we go through our various life stages, we don't just get older, we get wiser as well. However, in too many cases this wisdom comes at the expense of financial loss, so plan ahead now and find the best way to protect yourself and your family as well as your big decisions like investing in a home.