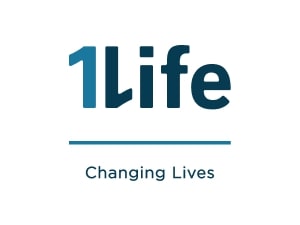 Nowadays, single parent families have become increasingly common due to a number of factors. High divorce rates, the passing of a spouse or even single parent adoptions are just some of them. Despite statistics indicating that most households in South Africa are run by single mothers, the 'case of the single father' does in fact, exist.
As a parent, there is no denying that you want the best for your children, and in most cases to give them access to things and experiences that you didn't have while growing up. However, as a single father, you might find that some of these goals can be extremely challenging, given that you are a single income earner.
With this in mind here are some important financial considerations to make as a single dad:
Knowledge is PowerYou may have heard the phrase 'knowledge is power' and when it comes to managing your finances, no truer words have been spoken. As you look for ways around your finances as a single parent, to avoid feeling the financial pinch, a great starting point is educating yourself around your finances. In doing so, you will have a better understanding of how to navigate around your current financial situation and quickly learn how to make your money work for you, which is crucial given that you may have limited means.
Take small steps now for the futureAll throughout history, some of the wisest of men have highlighted the importance of taking small steps towards achieving a greater end goal. This is also relevant when it comes to parenting. As a parent, your children's long term future is probably already playing back and forth in your mind. You may even have long term goals for them already, be it to see them attend medical school one day or even getting them their first car straight after high school. The reality is however, that these dreams come at a cost. Choose to take those all-important 'small steps' financially now, such as saving and budgeting to make provision for your children's big moments in the future.
Where there's a Will there's a wayNo, really - having a Will in place will have a positive impact on your children's future, even in your absence. This is even more important as a single parent as your children rely solely on you for their upbringing. So, put a plan in motion to secure their financial future and educate yourself around the importance of having a Will in place.
By choosing to not have a Will in place, you are denying your children one of the greatest gifts that you can give them when you are not around anymore. In addition to this, you will also risk leaving the decision on how your assets are divided up, to the courts, which will not guarantee that your assets will be spilt as you wished.
Man, get your stuff togetherOne of the greatest gifts as a parent is that you get to witness first-hand, how your children grow as they enter the different stages of life, which brings about different milestones and experiences. If anything, these experiences should make you consider financial products that will make provision for these moments. In light of this, it is important that you invest in long term insurance products that play a vital role in managing your children's financial situation, and will also help you protect your family in the event of unforeseen circumstances such as; illness, injury, disability and an unexpected passing. It's advisable however, not to look at these products in isolation, but that you take up a combination of these products to ensure that your children have adequate financial protection - no matter what the circumstances.
With that said, there is no set formula to raising children – especially when being a single dad - some days are a breeze and the next not so much. However, one thing is constant – you want the very best in life for your children. So, take steps today to move your financial planning to the next level and provide for life's unexpected moments. Your children will thank you for this later.