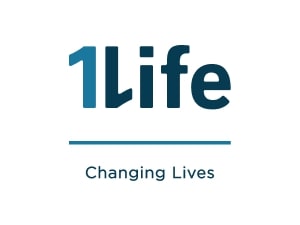 By Katharine Liese, General Manager of Marketing | 1Life Insurance
We're pregnant - words that may be met with a mix of unwavering joy, surprise and probably a bit of anxiety from expectant dads. From that moment on, a man's life changes forever, as the countdown to the arrival of the little one looms and his transition into fatherhood begins. Alan Hosking, author of the book, What Nobody Tells a New Father, agrees with this sentiment, "Parenting is like a chronic disease. Once you've got it, you've got it for life, and you've got to learn to manage it".

While a large part of the birth journey, and process, is more strongly focused towards the mother, it is also massively important that fathers are just as involved in the process as it assists in establishing the bond between father and child where the birth journey is just the beginning!
Because this is new territory and can seem quite daunting, here are a few ways that expectant fathers can mentally prepare themselves for the journey that lies ahead:
Start the conversation between yourself and your partner – what do you think it means to be a dad? This is the most important thing a man can do to prepare for becoming a father and it also helps to establish the roles and expectations of parenting between you
Don't forget to focus on physical affection, sitting down together and talking – this is needed to validate your partner and meet each other's needs – there are so many changes coming into your lives, that you need to make sure you spend time with each other to keep your connection strong.
Pregnancy can also be an uncomfortable experience for fathers and your emotional feeling and fears can sometimes be denied. Try to express your feelings and allow your partner to listen and help you with them.
Actively focus on unpacking and resolving emotional baggage between you and your partner before the birth, because a positive relationship between mom and dad is one of the most important factors of creating a positive birth experience and assisting with healthy postnatal adjustment.
Fathers play a very significant role in a child's development and in their sense of security. Some of these traits may come naturally and others you may need to work towards. Some things to think about while preparing to become a dad are:
Fathers are often known to adopt a 'tough love' approach when playing with young children, which can sometimes result in the mother stepping in to protect her 'little cub'. However, this isn't necessarily a bad thing, as this helps children to build trust and courage.
They say that parents are a child's first teacher, and this couldn't be truer when teaching your child interpersonal communication skills, as these are key in almost every aspect of life. Therefore, adopt healthy communication skills with mom, and in doing so, you are able to indirectly teach your little one how to communicate effectively.
Much has been said about the importance of teaching children essential money skills from an early age, as these are skills that they are able to carry through to adulthood. As a father, you also play a role in educating your child about the value of money from as early on as possible.
Over and above this, security in the form of long-term financial provision is another responsibility that you have as a father. By being proactive, and starting now, you have a say and are able influence your children's financial future to ensure that it is secure – even when you are no longer around.
Sure, parenting can be overwhelming, and a role that nothing can fully prepare you for. However, as a father, it's important to recognise that each parent plays a different role and brings different things to parenthood. So, work towards playing on each other's strengths and balancing this against your weaknesses and use these to complement each other for the greater goal – your child's long-term happiness, development and sense of self.