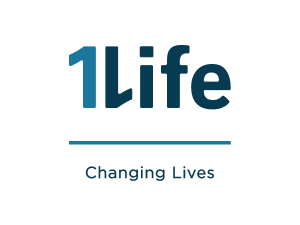 In previous years, the idea of a virtual adviser – especially for an older demographic – was not even a vague consideration.
However, as the Millennial market emerge into an even stronger digital diverse buying cycle, so too do stats show that 71% of consumers over the age of 55, would process a claim via a virtual process. This shift, intensified by COVID-19 which has demanded that both consumers and insurers take digital insurance buying more seriously, means that the opportunity for virtual financial advisers is growing in popularity.
The modern-day virtual adviser
However, the key to the success of the modern-day virtual adviser lies in providing both a quick turnaround on insurance and investment products and enabling the immediacy of changes to meet dynamic market changes, whilst ensuring that personalisation forms a cornerstone to their offering. No longer does 'one size fit all'. In fact, as digital platforms grow and advance, there needs to be a highly personalised and targeted financial planning backend to all new technologies if virtual advice is set to fulfil needs and meet client expectations and unique life stages.
To ensure technology and its related platforms are used appropriately in insurance, the sector must start with the right mindset. This means delivering solutions that help stabilise and build trust with clients in this 'new normal' environment.
Financial advisers need to consider what it really means to embrace technology and digital platforms. This means they need to find ways to adapt, to easily support their clients. This will mean a human and technology collaboration, where clients are empowered with the right information.
Striking a balance
Financial decisions can be a source of uncertainty for clients, or prospective clients. Those advisers who are adapting correctly will therefore understand that they need to engage more frequently, especially in our current climate, to provide clarity and peace of mind. It is here where the virtual adviser needs to realise the importance of striking a balance between virtual advice and the intrinsic need for consumers to have an actual person that they can still rely on. Whether it's an update on their policies, general advice or just keeping them up to date on the benefits on their policies, through technology this engagement can be reshaped, but still remain personalised, even without face-to-face interaction.
There is no doubt that there is massive benefit in far more digital automation and engagement, which itself enables hyper personalisation. Engaging on a digital platform makes things easier as the flexibility offered by these applications helps minimise or eliminate manual work arising from legacy processes. In addition, through platforms such as these, clients are given the option of self-fulfilment but are still able to gain a level of personalisation, so that when they log onto a system, their information is prepopulated and aligned with their existing financial portfolio, updated in real time.
Such personalisation is not only beneficial to the consumer, it is also key to the future success of the insurer and adviser as the digital world evolves – especially if we consider that 80% of consumers are more likely to make a purchase from a brand that provides personalised experiences and offerings. Similarly, recent research indicated that 83% of consumers are willing to share their data to create a more personalised experience. Therefore, as insurers and advisers, we will surely lose a mass of data that informs innovation and future products, services and offerings if we are not offering personalisation through our virtual channels.
A new era of virtual advice
As we move forward in this digital age, it is clear that technology has reshaped the insurance sector and that it has forced a new era of virtual advice – advice that requires solid technology, experienced and skilled advisers on the backend as well as a high level of personalisation to truly drive a unique and tailored financial services offering to the consumer market – no matter what the demographic.
Kobus Wentzel
Head of Distribution & 1Life Vantage