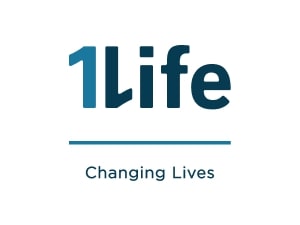 Ahead of the Retirement Expo to be hosted on the 25 – 27 October, 1Life takes a look at one of the Expo's main focuses - planning ahead.

"When it comes to planning for the future, it is of the utmost importance to consider your retirement. For some, this may mean travelling or starting a new business, for others it may just be relaxing and spending time with the family. Whatever a person decides to do during their retirement, one thing is certain, planning well and in advance will ensure you are financially secure to enjoy your retirement," says Laurence Hillman, MD of 1Life.


Hillman provides his top retirement tips for any age:
In your 20's
Focus on planning ahead by clearing your debts, in this instance it may be paying back a student loan.
Save no matter the amount. Money habits tend to form early and if you can become a disciplined saver and exercise restraint, you will find that your good habits become self-reinforcing as your account balance grows.
Start a Retirement Annuity fund as soon as you start your first "real" job. Starting a pension this early is a great way to build up a bigger retirement fund for later in life, as you add more contributions over your lifetime and they have longer to grow savings.
In your 30's
Reassess your debts and expenses, as you may have gotten married or are planning to in the near future, bought a house or started a family, all of which have their own costs attached.
Protect your investments with life, dread and disability cover. In general, you will need enough life cover to ensure that if something should happen to you, your policies will pay off your outstanding debts or loans, other monthly expenses and ensure that your family's future is planned.
For dread disease cover, remember if you are diagnosed with serious illness you may not be able to work for a few months, however bills and expenses don't stop. Additionally, there are also many other expenses that come with a serious illness that you may need to pay, which include specialist fees or employing a care-giver for 24 hour support.
In your 40's
Your earnings should be at their highest point and debt should be down. This is a crucial time for your retirement planning, and it's imperative that you act now. Make the most of pay raises and bonuses to boost your retirement savings. You might not be able to paint an accurate picture of your retirement just yet, but you should be thinking about it in broad terms and making sure your financial plans are on track to deliver.
In your 50's
Do you have a retirement date in mind? Even if it isn't definitive, it should serve as a guide to assist in calculating the sort of income you want.
Consider maximising your contributions to savings at this point.
Review and update your will and any other relevant policies you may have.
Money is earned through work that requires both your time and your energy. As the years go by, decisions about how you spend your money will affect all aspects of your life. If the basic principles of building wealth are followed then the plans put together will help you to obtain and maintain financial freedom and continue to build wealth for your retirement.