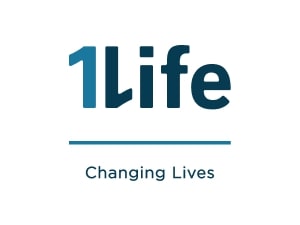 In April this year greeting card company American Greetings decided to use a viral video campaign for its Mothers' Day campaign. Advertising agency Mullen was commissioned for the project and posted a fictitious but authentic-looking job offer online and in newspapers. The requirements listed for the position, "director of operations", included a degree in psychology, crisis management skills, the ability to manage at least 10 to 15 projects simultaneously, and working between 135 to an unlimited number of hours per week with no holidays. Applicants were told that they would be expected to work harder during vacations and public holidays….all for no salary.
24 people responded to the advert and the interviews were filmed via Skype. They have since gone viral with more than 1.5 million internet views. Applicants noted that the job description was insane and inhumane when they were told exactly what it involved. The video ends with the interviewer telling applicants that the job is actually that of a mother. At least one applicant became very emotional and thanked her mother for everything she does.
What is mom worth?It was a clever ad campaign that caught the attention of millions, made them laugh and reinforced the value of a mother. But how many families stop to consider the financial value of a mother who opts to stay at home, look after her children and handle the administration of running the home? It is often assumed that only a family breadwinner needs life insurance and most families only discover this insurance shortfall when it is too late. Unfortunately, fathers who are suddenly widowed find themselves faced with difficult decisions.
What are the costs?When a family with young or teenage children loses a stay-at-home parent, these are some of the costs they need to factor into their new budget:
Aftercare at school can cost between R5 000 to R10 000 a year per child, depending on the school fee structure. If there are three children, this can cost anything from R15 000 a year.
Someone will have to be employed to cook the family meals and clean the house, so a full time housekeeper who is prepared to work long hours enters the equation. A full time housekeeper will cost a minimum of R3 000 a month or R36 000 a year.
If the children are old enough to participate in extracurricular activities, then an au pair may have to be considered to ferry them between activities and schools. Au pairs usually work a half-day and salaries run for R3 000 to R7 500 a month. A full time day and night au pair will cost you between R7 500 to R12 000 a month.
So, if a family with three children and a single working father is calculating their requirements, and they factor in a full time nanny and a full time housekeeper, that will work out to R180 000 a year. A whopping cost for a family that has never built these amounts into their budget before.
The best gift you can give your family is ensuring that they are financially provided for in the worst case scenarios. Don't delay, take out life insurance for your stay-at-home parent today and ensure that your family has access to the funds they need in the event of his/her death.