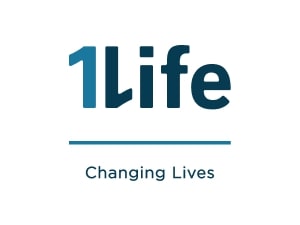 The New Year is usually looked upon with both excitement and slight apprehension. Apprehension, because you need to review successes and failures before the New Year begins and excitement because of the opportunity to learn from mistakes and start afresh. After reviewing the year, you will ultimately end up facing your demons – or as some like to call it, New Year's resolutions.

However, what we don't realise, is that making these resolutions means that we often end up disappointed because we set the bar too high. This is especially true with financial resolutions. To help you change your financial life in 2014, 1Life has identified 7 DIY money resolutions that you don't need an accountant or financial advisor for:

1. Cut the clutter Start reducing the amount of waste you accumulate. All the paperwork, like old receipts, can be thrown away. Remember to use a shredder for paperwork with valuable information on it, like bank account numbers. Sign up for online statements wherever you can and try and pay bills electronically. Get smart with separate folders for anything that comes regularly, like rent payments, utility bills, loan payments and policies, such as life insurance.

2. Give your budget some affection This might seem like an obvious one, when was the last time you had a sit-down conversation with your budget? Chances are a lot has changed since the last time you crunched the numbers. Now is the time to make a list of expenditures; where number 1s are must-haves, like policies, rent and groceries; 2s are healthy bonuses like a gym membership and 3s are wants, like those monthly spa visits. When compiling this list you may have noticed fundamental changes to your budget, you may have adopted a pet, got a new car or even moved into a new home. Moving home is likely to be one of the largest financial commitments you will ever have,so to protect your family and your investment in your home, you will need sufficient life, disability and dread disease cover which you should include in your budget as a must have.

3. Stash fun cash Start off by budgeting for your living, food, and transportation expenses. Then draw out any "fun money" (say, 5% of your monthly salary) and stash it somewhere safe and remember – once it is gone your fun is over till next month! This helps you from over spending on those nights out with friends.

4. Challenge what you're already paying for Your cell phone bill and credit card interest rate are all numbers that you see every month — so often that you probably just pay the bills without thinking about it. As the consumer, you always have the right to ask for a better deal, and you might just get it. If you have pricey unlimited packages and you aren't using them to the full, see if you can downgrade to something less expensive based on your needs.

5. Bring down debt Start off by paying your credit card bills and personal loans, as these carry very high interest rates. If you were lucky enough to receive a bonus, use it to pay off such debt. If you are in the market for a home, look for better interest options and aim to reduce the total term of the home loan buy paying more each month then is required, this will help you save on interest costs in the long term.

6. Dig out old policies Pull out your life, homeowner's and car insurance policies. Make sure your life insurance beneficiaries are still up to date, and ensure your homeowners and car cover is adequate. If you are the breadwinner, ensure your partner has life insurance too. If you are heavily indebted, it is important to have a life insurance policy which will help your family cope financially in the event of your untimely death, as this policy will ensure your family can cover all debt you may owe to creditors as well help secure their financial well-being.

7. Stick to the detox When trying to trim your excess (bad) debt, it is critical that you don't take out any additional credit. Ensure that you manage your day-to-day expenses strictly and persevere with your end goal in mind. Every payment is a step closer to being financially free.

With financial resolutions you need to focus and stick to a set plan, this will help you envision what it is that you want to achieve and follow the necessary steps to get there. The road can sometimes be tough, but the reward of financial freedom is well worth it and can truly change your life. Avoid instant gratification, real growth is a slow process which has no shortcuts, success takes time and planning.