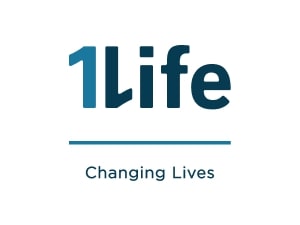 By Laurence Hillman, CEO at 1Life
In an industry like the long-term insurance sector, which is becoming increasingly cluttered and highly competitive, brand differentiation has become critical.
It comes as no surprise then, that the industry is beginning to move away from traditional risk profiling messaging, and is rather focusing on communicating with clients in a way that triggers an emotional response – to disassociate itself with the 'doom and gloom' that shaped traditional long-term insurance marketing.
Brand distinction will shake–up the long-term insurance sector, if the industry hopes to retain clients, grow and drive increased market uptake, within established segments. However, marketing distinction is not the only trend to emerge in 2018, here are a few others:
DigitalisationToday's technologically enabled consumer is demanding of businesses to reassess their future strategies in so far as real-time customer engagement is concerned and therefore, prioritising digitalisation, by improving consumer engagement, as well as demonstrating true value to them is key.
Businesses need to instantly meet customers at various technology touch points, with enriched consumer experiences, that allow clients to satisfy their evaluative and servicing requirements. This ensures client satisfaction and maintaining brand experience throughout the client journey.
A key way to do this is to replace outdated linear legacy systems with advanced technology solutions that are adaptive and customisable.
Enter… Artificial Intelligence (AI) and Chat BotsAI is another trend that's driving how businesses connect with their customers - in a faster, adaptive and more efficient way. At the heart of artificial intelligence is technology, such as Chat Bots – the new customer touch-point that presents a multitude of opportunities for industry players into 2018.
Considering that consumers in South Africa prefer to do (almost) everything on their mobile devices1, then there is no doubt that the customer service landscape is shifting, driven by advancements of digitalisation and more specifically, social media platforms. In fact, research2 indicates that Chat Bots will power 85% of all customer service interactions by 2020, saving up to $8billion on time savings alone by 2022. This won't eliminate the human element, but contributes to sound customer service processes.
We have already noticed how Chat Bots in the local market makes insurance less complicated for consumers, by offering them the convenience of sourcing instant life insurance via a PC or a mobile phone using Facebook messenger. Our Chat Bot (Emily) for example, enables users to source a basic life insurance quote in real time – formulated through the information the consumer provides by way of a series of conversational questions. Imagine a future where you can update your policy information, process your claims and access all your policy information at the click of a button?
This is why, in 2018, we expect to see an uptake in the use of Chat Bots, changing the way in which insurance products are delivered to market and how clients are serviced.
Value for moneySouth Africa's growth outlook has dropped from 1.3% to 0.7%3, resulting in increased financial pressure for South African consumers. This will have a twofold effect, as it means that consumers will look for ways to cut back on "essentials" in order to create more disposable income. This may impact retention rates – as clients look around for alternatives – affecting the industry at large. While this is extremely risky from a consumer perceptive, it is an opportunity for industry players to take these considerations into account, and explore alternatives to help us deliver value for consumers which very importantly, speaks to their current financial situation and helps preserve their families' security for the future.
At face value these trends may seem to present a fair amount of challenges for the industry however, 2018 is an opportunity for industry players to drive forth innovative solutions, that are customer led and will influence the consumer's perception of long-term insurance products from a 'nice to have' to an essential part of life.
References:
1 https://www2.deloitte.com/content/dam/Deloitte/za/Documents/technology-media-telecommunications/ZA_Deloitte-Mobile-consumer-survey-Africa-300816.pdf
2 https://www.smartmessage.com.tr/impressive-numbers-stats-chatbot-dominance-far/
3 http://www.treasury.gov.za/documents/MTBPS/2017/mtbps/FullMTBPS.pdf