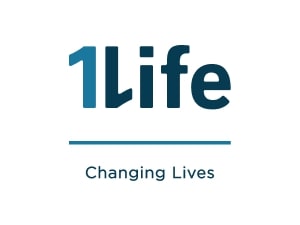 Your life is about to change – you're going to be welcoming a baby into the world in the next few months and whether planned, or unexpected, raising a baby is an expense that has to be factored in before the child is born - in fact in these tough financial times, planning is essential in preparation for raising and sustaining a child.
For an average middle income South African family, the cost of raising a child from birth to 18 years of age is estimated by the government, to be around R 1 650 000* - this averages out to a staggering R250 a day, or R7 500 a month! However good planning before birth can help you manage these costs, and you and your partner or family can work on a plan to ensure that you make the best of every situation. While it's easy to get caught up in the excitement of having a child, there are important financial decisions you, your partner and family need to consider and put into place, these include:
Putting together a pre-baby budgetThis budget needs to include a breakdown of all the costs you need to consider before the arrival of your newborn. You can use an online baby costing calculator to help you work out the exact costs.
Remember to budget for once-off costs such as
A car seat – prices range from R1 000 to R3 000
A pram – ranging from R1 000 to R3 000
Bottles - R300
A sleeping cot – R1 000 to R3 000
Travel accessories such as bag, mat etc – about R300
In fact, your once off costs could easily add up to at least R8 000. You will also need to factor in what your ongoing expenses would be, such as nappies (about R200 for 94 nappies), medicine such as teething gel, pain medication, colic remedies and food (solid foods are generally introduced from 4 to 6 months.)
Top tips: Consider creating a gift registry or asking a friend or family member to host a baby shower for you, so friends and family members can help with the bigger purchases. Where possible, opt for breast feeding, as you will save money on formula and buy a bag of nappies every month until birth day so that you start with at least 6 bags in your cupboard already!
Maternity leaveYour budget must take a reduced income into account. It is advisable to tell your employer as soon as possible about your pregnancy and expected delivery date and confirm exactly how maternity leave works in your company.
You are legally allowed to take at least four consecutive months of maternity leave, but your employer is not obligated to continue paying your salary during this time – meaning you are effectively taking unpaid leave. Knowing this in advance means you will have time to begin saving a portion of your salary every month as a buffer.
Top tip: Don't forget you may be able to claim from the Unemployment Insurance Fund. You can learn more about how to go about claiming your benefits here.
Factor in hidden costsIf you have no medical aid and plan on having a baby in a private hospital, it can cost you at least R20 000, excluding gynaecologist visits, sonars and scans. This is why your budget should take the following into account:
The cost of your maternity care throughout your pregnancy (scans, check-ups etc.),
The actual birth including the cost of the anaesthetist
Your baby's ongoing healthcare needs after birth – you may have to pay for certain vaccinations if you don't have them carried out at a government clinic or choose additional vaccinations that are not required by law. ,
Their education and its associated costs in the long term.
When it comes to some of the more expensive financial decisions, it is important to access good quality, independent advice to assist with longer term financial planning and make sure you've covered all the key areas of need.
Top tip: It is also advisable to upgrade to a more comprehensive medical aid package if you are planning to conceive, as far in advance as possible (preferably before you fall pregnant) to cater for yours as well as the baby's medical needs. When deciding on a medical aid option, understand what is covered as well as any potential shortfalls and co-payments you may be accountable for, as these can add up.
Life insuranceTake out or upgrade your life insurance, which will protect your children financially if something were to happen to you. A good guideline to follow is to purchase cover, dependent on your affordability and circumstances. Use one of the many online financial needs analysis tools to help you determine how much cover you will need to ensure that both your children and your partner's future financial needs will be correctly catered for should they not be able to rely on your income due to unforeseen circumstances.
Top tip: While looking at life insurance, factor in dread disease cover that takes your needs and concerns into account. Look specifically for a product that offers more than just cover for the main policyholder – there are products which can provide cover for children against cancers, as well as offer a host of non-life insurance related benefits. For example: things like a chauffeur service, trauma counselling, emergency management etc. These policies can provide you with the assurance that both mom and children will receive financial and emotional assistance during trying times.
Saving for their educationA lot of families find themselves in a catch-22 situation, in that they don't have the extra cash to save for future education after the baby is born. However, with a realistic budget in place, that takes your usual expenses and baby's added expenses into account, there will be ways to cut back and save for their education.
It is estimated that in ten years' time a public high school education will cost over R42 000 per year, with university fees costing well over R80 000. Start putting aside funds from your child's birth, as you will only have six years before your child goes to "big school". Take advantage of Fundisa, a government sponsored, education savings scheme. If your combined household income is less than R180 000 00 per annum, you are eligible for this benefit, which is used to fund a child's tertiary education. For higher income earners, Fundisa offers other options as well.
Top tip: Set up a monthly debit order to assist you with the discipline and frequency of saving. You can also research various mechanisms you can use to help you save, including unit trusts, savings policies or tax-free savings accounts.
These are just a few tips that you, as an expecting parent, can use to help plan effectively for one of your most significant life changing events, by catering for your child's future financial and education needs. Being proactive when planning will help you to direct, save, and protect your wealth to secure your childs' future.