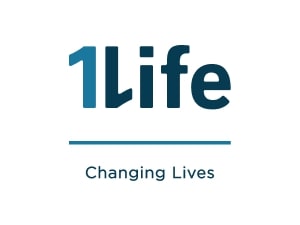 From the beginning of March 2015, South Africans have had the opportunity to open a Tax Free Savings account with various financial institutions, which allows them to invest their money while earning returns that do not incur income, dividends or capital gains tax.
The initiative was put into place by government as a way to foster a savings culture among a population widely reliant on debt to fund consumption spending.
"Through this savings vehicle, government and financial institutions are hoping that they will be able to compel individuals to save for their future and highlight the importance of other savings vehicles such as pension funds or retirement annuities," explains Laurence Hillman, MD of 1Life.
Hillman believes that by adopting a more disciplined savings behaviour, through vehicles such as tax free saving accounts, consumers have the opportunity to not only increase their savings, but to also play a part in the economic growth of the country.
However, for a large percentage of the population, especially the country's lower income earners, the notion of tax free saving may seem attractive, but as they are struggling to make ends meet every month, saving may be the furthest thing from their mind. Hillman, who is passionate about financial literacy, with the goal of fostering a culture of saving in South Africa, points to the fact that countries such as India, have managed to adopt a culture of saving, despite being considered a low income economy.
"A country like India, which is considered to have the second highest savings rate in the world, at 16%, highlights the fact that these consumers are motivated to save more money as early as possible while they are working, rather than to extend taking their retirement. This is in stark contrast to South Africa's household sector which is characterised by overspending, with many not realising that they will inevitably have to work past retirement age to afford a comfortable retirement one day."
With this in mind, Hillman states that no matter how much you earn, it is vital to have a clear savings goal in mind, and products such as the tax free savings plans will help you achieve these goals.
"Being able to save takes real discipline with the ability to think ahead and plan for the future, as opposed to living in the now. Many South Africans are influenced by an 'I must have this now' culture, without paying attention to their spending habits, which in most cases means that they are not following a budget or saving upfront first when they receive their salary. Our habits are to unconsciously spend, and if there is remaining cash after monthly expenses, only then will it be saved."
Savings and investments are critical to financial stability within a household and a lack thereof can mean that many look to external sources such as the government and their working children for support after retirement, as they have not planned ahead. With the annual contribution limit at R30 000, by starting early with the help of a tax free savings account, consumers can benefit from the 'snowball effect' of compound interest - where they can earn interest on top of interest – and the longer they save, the more interest they will earn.
Hillman continues: "A tax-free savings plan has many benefits, such as allowing you to start saving from as little as R350 a month, with the option to access your savings and change your premiums without any extra charges or penalties; the ability to nominate beneficiaries to avoid estate process delays and executor fees; low administration fees as well as the chance to save for your children's education."
Hillman encourages all South Africans to review their commitment to saving through tax free savings, as the total lifetime contribution could be up to R500 000.
"That said, while exploring opportunities in the tax free savings options available, it is imperative for consumers to have a good understanding of the basics around saving, such as budgeting and the benefits of delayed gratification, which are all essential disciplines that will assist them in boosting their savings."