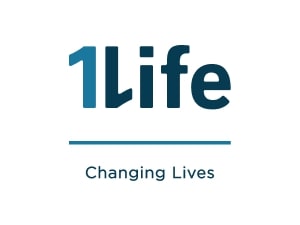 There is no doubt that securing your child's financial future is a priority that many parents think about extensively. As the world goes through the volatility of changing economies and increasing costs, parents may feel overwhelmed and uncertain as to where and how to start the planning process. Follow the below steps, which will help provide a more financially secure future for your young-ones and provide you with a more 'stress free life.

Boost your savings: Start small, but make sure you start to build up an emergency cash fund. The recommendation is that this fund eventually adds up to a total of about six months of income. This cash reserve can keep you safe if you or your partner had to lose your jobs or go through any other financial hardships and struggles. A separate savings account or savings bond should be examined and start with what you can afford.

Have a Life Insurance Policy: What would happen to your children if you were not here anymore? Having adequate life insurance will protect your children if you passed away giving you peace of mind in knowing that your children's financial future will be secure. A good guideline to follow is to purchase cover, dependent on your affordability and circumstances, that pays out between ten to twenty times your annual salary, this way you know that their and your partner's future needs will be sufficiently catered for.

Saving for their future education:An economist at KPMG South Africa recently said that over the past two years universities have increased their fees by 8.5%, which is way above the current 6% inflation rate. This highlights the importance of saving for your child's education. As with any large savings goal, it's best to start investing early. Set your goal and identify how much you will need to save for each child – often this is based on the type of school you would ideally like your child to attend. If need be, do not hesitate to request help when constructing an investment portfolio, as there are plenty of reputable companies that offer an education saving plans.

Write a Will:Ensuring your loved ones are taken care of should be high on the list of priorities. Write a will that specifies all your wishes in terms of the distribution of your estate. The will should be simple, comprehensive, & clear to avoid any disputes. If you die without having a will, the State will step in and make decisions on your behalf in your absence. Unfortunately your children may be left with very little.

Identify your child's requirements: Remember a child's needs are specific to their ambitions and achievements. Extra classes, future study paths and extramural activities are costs which parents will all incur at some point. By compiling some background research on costs involved, you will have the right idea of the amount you need to save in order to help your children reach their goals.

And finally...

Become the teacher: Start teaching your children about the importance of saving as early as possible. If learnt from our childhood, good financial habits can last a lifetime. Teach your children the importance of the money box and help them by planning how they will use their pocket money for the month – encourage them to save for things they really want and help them meet this goal. As they get older, talk to your children about the importance of saving and planning, be open with them and answer any questions they may have – encourage their interest and knowledge – as the more knowledge they have the better equipped they will be to take control of their own personal finances and plan for their own future.

These are just a few tips parents can use to start planning for their child's financial future. Planning ahead will help you to direct, cultivate and protect your wealth to secure your children's financial future.