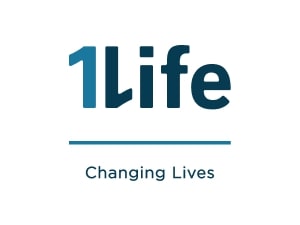 With the festive season fast approaching, 1Life would like to caution consumers against spending excessively and relying too heavily on credit when making their purchases. Too many people spend more than they actually earn, and then rely on credit to make ends meet at the end of January.

During this traditional period of excess, it is critical that consumers plan their spending carefully and stick to a budget, avoiding last minute splurges and credit 'hangovers'. Changing the way you spend now, could change your life for the better next year, so here are some tips to help along the way.
Start by creating an event calendar to allow you to plan for the holidays in advance. This can help reduce unnecessary spending on expensive outings and ensures you allocate a specific amount of money to each of these outings.
Create a December budget and include your monthly income, bonus [if you are lucky enough to receive one], usual monthly expenses [bills and school fees], money needed for gifts, food, social events and holiday expenses. Remember a bonus can be used to pay off debt, saved for January, invested or used to pay for January's school fees. Most importantly – remember that you will still need to get through the long month of January.
Before gift shopping, remember to compile a shopping list. Sounds simple enough, but how many times have you found yourself in a complete panic on Christmas Eve, running from store to store trying to find a gift? You end up overspending because you panic and get overwhelmed by all the festive season 'specials' and glitz which trick you in to buying things you don't need.
Credit may seem like the best way to pay for purchases, but the interest will end up costing you more in the long run. Keep in mind that when you use credit, you're borrowing from your future income.
If you are an impulse buyer it may be a better idea to window shop online, so that you can make decisions before you make your way to the store.
Don't overspend on food; remember the shops will open again on Boxing Day. If you get carried away with the festivities you may find your cupboards bulging with unnecessary junk food.
If you are willing to go through your closets and rummage around your house for items you no longer need, there's a good chance you will be able to pay for gifts and other expenses by selling your excess junk online.
Being able to plan ahead, exercise self-control, and delay immediate gratification will have a massive improvement on your ability to see out the 'silly' season in style. Once the New Year arrives, you will be in a better financial position than what you would have been otherwise.