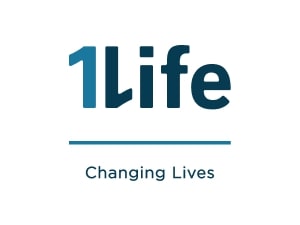 Your wedding day is one of the most exciting and happiest days of your life. However, financing it may be one of the most daunting tasks. Weddings today can cost thousands of Rands and all too often lead many couples to start this new chapter in their lives in debt. As if the stress of organising a wedding wasn't enough, worrying about paying off debt incurred in planning your dream day can put undue strain on the new marriage and influence how you and your partner start living your lives together.

To help you avoid falling into a potential (bad) debt pitfall when planning your wedding, here are some financial dos and don'ts to keep in mind so that you don't have to 'break the bank' or compromise on your dreams.

Do become a budget savvy bride.Start by discussing with your partner what you can afford to spend on your wedding day – and keep each other realistic on 'wishes and aspirations vs. can't haves or don't needs. To assist you with this, go online. In this bride-friendly modern era, there are many blogs and wedding sites that allow you to download wedding budget templates and checklists. Print copies for you and your partner and go through the checklist together, assigning a cost bracket of what you are willing or able to spend on each item, as required, ensuring you check this each month during your planning phase. Not planning ahead can lead to impulse buying or spending that might later cause unnecessary stress and anxiety about lack of funds.

It is also important to set a budget upfront, even before you start looking at venues and/or meeting with wedding planners. You don't want to be looking at venues that fall outside your cost bracket and possibly set you back financially in the beginning stages of your wedding planning. Just the same, you should also have a budget before meeting with a wedding planner - whether you are using an independent planner or the planner at your wedding venue.

Planning, however, can only get you so far down the aisle, so as far as possible commit to your budget by putting the 'must-haves' first and the 'can-do-without's' at the very end of your checklist. As long as you stick to it, your planner should find ways to work within your budget.

Do consider a pay-as-you-go wedding. If you and your partner find that you come up short on finances when planning your budget, rather than delaying your nuptials by a few months or even a year, to allow yourselves more time to save for your dreams – it will be worth it in the end. This will also give you more time to tackle each cost head-on while weighing up the pros and cons of each supplier's quote and whether you may prefer to source competitive quotes from other suppliers.

Do get your finances in order. Where you and your partner may not be particularly financial savvy, it may perhaps be best to seek guidance from a registered financial advisor to get your finances and future planning in order before your nuptials. A financial advisor will be able to guide you through securing your assets outside the marriage, helping with retirement planning, or finding ways to spread the cost of your wedding if you are finding budgeting difficult.

Five quick savvy saving tips to consider:
Having a small, intimate wedding with the people who really matter in your life. It may seem cold, but do you really need to invite that high school friend that you haven't spoken to in years, or the part of your family that you never see or haven't ever met? Don't feel pressured by others on your guest list - your wedding day is about you and the people you want there.
Shop around for wedding venues. It's easy to get caught up in the magic of picturing your wedding and falling in love with the first beautiful venue you see, but you don't want to fall out of love with the price tag. You also want a venue where you can combine the ceremony and reception venues - a lesser cost can really bring more happiness later on – consider also the day you get married, as a wedding celebrated during the week is far more cost effective than weekend wedding.
Limit the guest menu choices – they won't even notice the difference.
Let your friends and family capture the special moments of your day by leaving disposable cameras on the tables at the reception, after all they know you best and they are the people who make moments worth remembering.
Rent your dress, rather than buying or having one made – it is far more cost effective.
Don't outsource what you can do yourselves. Even if you and your partner aren't especially organised or the 'creative' types; are you sure that no one in your friend or family circles isn't? Don't be shy or too proud to ask for help and make use of any skills your friends and family may have to keep your wedding plans on track and within budget.

This can be anything from someone who's good with finances and you can trust to help you stick to your budget, to the 'good organisers' who can assist with following up with vendors and those creative types who may be able to assist with making your invitations and/or "Thank you" gifts, or designing your flower arrangements or even making your wedding cake etc. With many hands, much more can be done in less time and less cost.

Don't forget to take out life insurance. Sure, no one really wants to think about taking out life insurance before you've even started your lives together, but it shouldn't be overlooked or postponed. Getting married often means financial co-dependency - sharing income, expenses, credit, etc. What if the unthinkable happens? Are you or your partner financially stable enough to manage the cost of your life together - and without sacrificing your lifestyle – without the other's income due to dread disease, disability or even death? Having the right insurance policy in place will protect you or your partner and the life you build together, which could be life changing.

Planning a wedding and budgeting are never easy tasks and while small savings on your wedding may not seem very significant, they do all add up. You really don't want to fall into a (bad) debt pitfall over your wedding - after all, a wedding lasts a day, while falling into (bad) debt could haunt you for a lifetime.