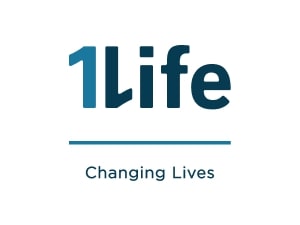 By Gary Kayle, founder of the Money School and trustee on the board of 1Life's Truth About Money initiative
It was at this year's national budget address, where former Finance Minister, Malusi Gigaba announced plans by government to implement a 1% VAT hike from 14% to 15%, as of 1 April. While at first thought, a 1% VAT increase seemed like it wouldn't have a substantial effect on one's finances, if it hasn't already - it will.
If we consider that South Africa has one of the worst savings rates, according to the the Reserve Bank*, then there is no doubt that this, coupled with the additional financial pressure of increased VAT rates and changes in fuel prices, is likely to put South African consumers under added financial pressure. This means that South African consumers need to become smarter in how they manage their money. The good news is that consumers are not alone!
So, how then can South African consumers empower themselves financially to make informed decisions that keep them out of debt, help them to budget and move them a step closer towards financial freedom?
The answer lies in financial education. When it is used effectively, it can be a powerful tool that ensures consumers have a greater understanding of their finances – where to spend, and where to cut back on unnecessary spending. Over and above education however, there are a few smart money moves every consumer should know to help weather these tough financial times:

1. Have a planThere's a saying that goes; "A man without a plan, is a man without direction". Simply put, you will go nowhere without a plan of action, and this couldn't be truer when it comes to your finances. Drawing up a budget is a pivotal step, as it gives you a great understanding of the money you have coming in and going out. If you have too much of this going out, you may need to reconsider a few critical changes, such as cutting back on those unnecessary 'wants' instead of focusing on one's essential needs. Draw up a budget at the start of each month. In fact, there are so many ways to do this; you can do this with just a pen and paper, or if you prefer, with the advent of technology today, there are even mobile budget planning apps, that you can access at the touch of a button – use these resources, they're there to help you.
2. Think long–termWe live in a world of the 'now', where everything has to happen instantly. This also applies to how people tend to view their finances. For example; "let me spend this money now, to fulfill an immediate want". The unfortunate reality, is that this blinds us of our future financial prospects. Yes, we are in for tough financial times ahead, but with that said, you still need to be thinking of the future and, to do this, you need to be putting some money away every month for the future. Think of personal goals like going on holiday, purchasing a car or home upgrades. There are also unforeseen emergencies that creep up, and need immediate financial attention, so think ahead. The general rule of thumb is that you should be putting away at least 10% of your paycheck towards your savings plan. However, if you are struggling with this amount rather put away the little you can afford, it is better than no contribution at all.
3. Don't spend what you don't haveYou may have already started receiving notifications from your various services providers including banks and telecommunications companies about increased prices due to the VAT increase. Given that you will be parting with more money for certain essentials, it is important that you don't spend money that you don't have, particularly on things that you don't really need. However, if you do feel that you need a certain item, plan for this and only purchase it when you have the funds to do so.
4. You are never too old to learnTake up a financial education course that will help set you up on the path towards financial greatness, and teach you how to make your money work best for you. A good example, is 1Life's Truth About Money initiative. This initiative includes a course is available to all South Africans looking to get educated around money management, debt management, wills and the winding up of estates. Taking up such courses will help you take control of your finances and make more informed financial decisions.
There is no doubt that we all want to achieve a healthy financial lifestyle, as well as an understanding of how to secure a good financial future. However, one of the most important things you will need in light of these tough times, and perhaps the first step, is to obtain information around money management as this plays a key role to achieving financial stability in the long-term. So, take advantage of the resources and tools available to you to equip you with the right knowledge, and ability to survive today's tough financial times and plan better for the future.
References:
* https://www.thesouthafrican.com/sa-branded-among-the-worlds-worst-savers/